THE SINGLE FASTEST LEAD-GENERATING MACHINE
You could double your dollar with PPC advertising.
The Single Fastest Lead-Generating Machine.
Steal the Clicks from Competitors.
Reaching the top spot of search results is no great mystery. With razor-sharp Google Ads management, Austin, Dallas, Houston, San Antonio businesses can take the lead faster than you might expect. For instant gratification and results, you can see, choose an SEM agency that knows the secrets.
PPC advertising means you only pay for the clicks you want, from the customers that are searching for you. When half of all search clicks are awarded to the top three paid ads, it's a no-brainer that your business should be there.
Get Started
Want an Ad Campaign that Converts?
Double your Dollar with PPC Advertising.
On average, for every dollar you spend on PPC advertising, you'll generate $2. Where else can you expect such an attractive return on your investment? SEM – or search engine marketing – boosts traffic, clicks, conversions and brand awareness.
An Impress!ve Google Ads agency can craft an effective advert that appears in front of your consumers at just the right time – when their wallets are out and they're ready to buy. There's some tough competition out there, but our PPC Ads management services are armed with the research and analysis you need to blow them out of the water and take over the market in Australia.
BOOK A FREE STRATEGY SESSION
Featured In
Not your Average PPC Agency
Why should you trust us with your search engine marketing? Because Google does. We're endorsed by Google as a Premier Partner and that award is proof that we hold a wealth of experience and knowledge to offer the best PPC management services.
We meet or exceed the necessary requirements. Over the years, we've proven that we know how to optimise Ads to effectively grow client's revenue by as much as 383% and sustain that growth. Our Certified Google Ads specialists are here to get you the best possible return on your marketing spend.
BOOK A FREE STRATEGY SESSION
A PPC Agency with the Strategies that Work
Not every SEM agency in Austin can offer you what we can. Our Google Ads services are comprised of a platter of exciting approaches and we can give you expert advice about which strategies will work best for your business.
Want to subtly target those site visitors that were close (but not close enough) to becoming a paying customer? Our Google Ads remarketing services can do that.
Want to showcase your amazing products right there on search results pages and slash those non-converting clicks? With Google Shopping, we can do that, too.
BOOK A FREE STRATEGY SESSION
Not Like the Other PPC Advertising Companies
We never have, and never will, provide a factory-made approach to our clients. Our SEM management services include a dedicated PPC expert that will build Ads campaigns and strategies especially for your business.
Only with thorough research into the current market and a tailor-made, data-driven plan that you're excited about, will we launch your unique PPC advertising campaign.
BOOK A FREE STRATEGY SESSION
ENLIST THE SUPPORT OF A PREMIER GOOGLE PARTNER
PPC services that connect you with relevant consumers at optimal times
Get a wider coverage of the web with PPC services that are designed to the finest detail, to attract wallet-out prospects at the perfect time in their buyer's journey. Achieve fast sales and long-term results to drive revenue.
Book your free strategy session
Any questions?
Pay-per-click advertising FAQs
It all depends on the bidding strategy. In short, you set up a maximum you want to pay, and Google can spend up to 20% more for that bid.
There are other bidding strategies such as "Maximize Conversions", and "Enhanced CPC", which allows Google to increase the cost of bids. The maximum a client can spend on a day would be up to 2x the max daily spend and not more than 120% of the month overall.
For example: Say a client wants to specifically pay a cap of $100 daily. If the bidding strategy is "Maximize Conversions" or "Enhanced CPC" then google can decide to spend up to $200 on that specific date, with a total spend of $3600 for the total 30 days, but no more than that.
Depending on your budget and goals, we'll tailor a strategy for your Google Ads to get you a killer ROI.
The location of where your ads will appear depends on your desired area of placement as well as the amount of competition that exists for each search term you're bidding on. You could end up on page one or page 3, etc. depending on the outcome of the auction.
Wherever your ads are relevant (and Google with determine this), Google will display them.
SEM is Search Engine Marketing – which comprises of all marketing that can be related to a search engine, such as Google, Bing, Yahoo etc. This marketing relates to search (text ads), Google Shopping ads, Ads in Google Maps, the Google Display Network and YouTube.
PPC is Pay Per Click – which is the traditional way of paying for a search ads campaign, you jump in to an auction and if someone clicks on your ad, you pay for that click. There are other ways to pay for your ads in SEM, like cost per 1000 Impressions (CPM), Cost per View (CPV) or even Cost per Conversion.
Remarketing is a way to present ads to people that have already interacted with your brand. You can install something called a "cookie" on your site that then follows the person that has been in your site across the net. This remarketing strategy can then be used in Google Search, Shopping, Display and Youtube ads.
The Google Display Network is a conglomerate of more than 4 million sites across the globe where Google display ads can show. These sites have been identified by different industries and Topics. If you have a display campaign using the GDN (google display network), which includes Youtube, you can decide who to show the ads to, define the demographics of these individuals and the placements that'll impact them most!
While the numbers may vary from ad to ad, you can rest assured that PPC ads are very much clicked on.
In fact, last year's stats showed that 64.6% of people click on sponsored Google Ads, whilst shopping online. Furthermore, total click through rates on Google are 600x higher than the click through rate for ads on a typical Facebook page.
PPC ads have some serious click through rate power. Here are some other helpful graphs that will help you get a better indication of the power of PPC!
$53.73 billion dollars spend on search alone per year. (in the USA)
PPC is a very lucrative business for site owners, that why millions upon millions of websites offer PPC advertising to grace their pages. While the exact number of sites that offer it is unknown, PPC ads will show up on thousands of sites your desired clients may peruse, reaching them right where they are.
Let's go through each type of match individually in order to explain them.
Broad Match: This is an option that can be attached to your ads against searches that include things like misspellings, comparable words, searches that are related or their relevant variants.
Phrase Match: A phrase match will allow your ads to be shown in searches that match phrases related to your keywords. However, these will need to be quite accurate as any searches with different words inserted into the phrase, will not display your ads.
Exact Match: Exact matches are ads that will show to individuals searching for those exact keywords. This may be helpful if you offer a very specific product.
Negative Match: Here, this setting allows you to exclude your ads from searches that include a particular keyword. For example, if you only sell formal shoes, you can exclude words like "running", "sneakers" or "sports", from your ads, so anyone looking for running, tennis or sports shoes will not see your ads. This will save on your CPC (cost per click).
You can track the success of your PPC campaigns and its overall progression through a number of means.
You can just leave it to us. It's the easiest option, we'll keep you informed 
You can determine success based on the click through rate (CTR) of your ads which shows how many people are keen to learn more about your offering.
You can gauge your quality score, which is determined by a combination of your keyword performance, ads, landing page performance and other factors.
You can analyze your cost per conversion (CPC), to determine how much is being spent in order to gain a new client and consequently your ROI.
You can also use Google Analytics and the Google Ads interface to collect valuable gleanings on how your ads are performing.
It's important to assess your results on a holistic level to determine if your benchmarks are being reached and how to proceed accordingly.
Impression share is the number of times your ad was served to someone divided by the amount of times it was eligible to be served. Quality score is a score out of 1-10 you receive that indicates the quality of your ads. Quality score comprises expected CTR, ad relevance and the landing page experience.
Within Google ads you can use location extensions which tie in with Google maps and Google my business. So, when someone searches within Google maps for 'hairdressers near me' you will show up on their searches if your offering is within their determined area.
This behavior is known as click fraud and Google has a few methods in order to hinder this.
If a bot is being implemented to continuously click on an ad, Google will block activity from its IP address. You will therefore not have to pay for any clicks from that specific address. However, if the ad is clicked on manually, if will count as a normal click.
You can however manually block clicks from certain IP addresses, meaning you can stop competitors using up your valuable budget if you strike first.
While they sound similar, they're both very different. CPC occurs when you pay for whenever someone actually clicks on your ad. CPM, however, is when you pay for whenever your ad is displayed.
Both of these can be valuable metrics depending on the type of results you're after.
Let's get started
WE'RE NOT JUST A DIGITAL SERVICE PROVIDER – WE'RE YOUR PARTNER IN PERFORMANCE
Here's how we'll invest in you: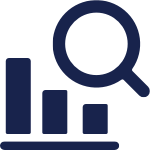 A comprehensive audit
We'll review all of your digital marketing channels and outline what's working, and what needs to be improved.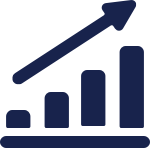 Unique growth strategy
We'll share our approach, covering how we'd scale your marketing – and how it relates to your objectives.

ROI projections
We'll forecast the results you can expect, as well as your investment and the KPIs involved to get you there.