eCommerce is on the Rise. Are You?
ECommerce SEO Agency
In 2020, total eCommerce sales in the US increased 32.3% over the previous year. With more and more people having instant access to online retailers and completing purchases with a few taps, sales are shooting up.
The question is, can your business keep up?
Your eCommerce is nothing without the SEO to back it up. You wouldn't fill a retail store with beautiful products, border up the windows and expect people to buy your products. Because that doesn't make any sense!
The same is true for the online world. Get yourself an eCommerce SEO agency that knows how to make your products more visible than ever before, so you can guarantee to rank higher than the competition.
GET A FREE QUOTE
WHAT ARE THE BENEFITS OF ECOMMERCE SEARCH ENGINE OPTIMIZATION?
Online shopping has become more popular than ever. Hoards of people are entering the digital landscape to check out their online carts and wait for their purchases to arrive at their doorstep. This is great news for eCommerce businesses… but we'd be lying if we said there wasn't a downside to that too. The popularity of online shopping has brought more and more merchants into the space, meaning that your business has tough competition to contend with.
So what's the solution? How can you fight off your competitors and drive more traffic to your site? With eCommerce search engine optimization – that's how.
Ecommerce SEO is a cost-effective marketing strategy that helps you compete against your rivals and grow your business dramatically over time. It provides significant long-term revenue by helping the right people find you online and then turning those searches into conversions.
GET A FREE QUOTE
ECOMMERCE SEO SERVICES THAT INCREASE ONLINE ORDERS
Impressive is a full-service eCommerce SEO agency that helps your products fly off the digital shelves. We specialize in increasing online orders and revenue by optimizing your website to get it noticed by search engines. We create an invisible flare of sorts that simply cannot be ignored by Google or Microsoft Bing.
With our help, your eCommerce search engine optimization campaigns will be optimized from top to bottom so that potential customers can find exactly what they're looking for when they search for keywords related to your brand or products. And because we know how important it is for shoppers to make an informed decision before making a purchase, we also make sure that our clients' sites are clear and easy to read so that visitors don't have any trouble finding what they're looking for.
GET A FREE QUOTE
eCommerce SEO Best Practices for Off-the-scale Results
There's no point in taking a half-baked stab at your eCommerce search engine optimization strategy. You need facts, figures and 1000% commitment to the cause.
You don't have to do it alone. Find yourself an eCommerce SEO specialist like Impress!ve that can implement the best practices and have your business achieving sky-high results.
How do we do it?
Part 1: Research
You don't have to be the best eCommerce search engine optimization company to know that any good marketing starts with research. (Though, for the record, we think we are the best.)
This combines keyword research and competitor research. It's all about being well-prepared to optimize your page in the correct way. If you target the wrong phrases, you could be wasting dollars on keywords that generate low-quality traffic and don't drive conversions.
Understanding what your competitors are doing well, and what they're doing badly, can also help define your approach.
Part 2: Identifying Current Problems
We comb your site to identify any problems you should fix up. The auditing stage includes the location of site errors, monitoring website speed and functionality, and putting together an action plan to effectively fix the problems.
Remember: If your site takes more than 3 seconds to load, fix it! 40% of visitors will give up and leave after this time. eCommerce search engine optimization best practices dictate maintaining a simple page for better performance.
Part 3: On-page Optimization
Take action within your site to make it rank. On-page optimization is just as important as off-page SEO, and if you don't give it your full force, you're ignoring bunches and bunches of low-hanging fruit.
You can follow an online eCommerce SEO guide to try and tackle this, or you can pass the responsibilities onto us. We have some of Austin's best search engine optimization specialists in-house.
BOOK A FREE STRATEGY SESSION
Let's Break it Down Some More
Just because we love statistics.
A study by Ignite Visibility found that position 1 of Google SERPs gets 20.5% of click-through rates. This decreases all the way to 13.32% for position 2 and continues to drop drastically from there. Around 90% of America's population is online. And as one of the world's leading eCommerce markets, an estimated 230.5 million people in the US are expected to compare prices or make at least one online purchase in 2021.
That's why you need eCommerce SEO for Austin and other American businesses that are ready to climb the ranks.
If you're not implementing an organic strategy, you're losing out on clicks, brand impressions and sales. Unleashing an eCommerce search engine optimization service onto your website is like a magnet for customers.
The best part of it all? We're focusing on long-term achievements, not quick wins that cost a fortune.
GET A FREE QUOTE
Tailor-made eCommerce SEO Packages
It's not enough for modern commerce businesses to be online; they need a customized and focused search engine optimization plan.
Impress!ve's dedicated team provides world-class eCommerce SEO in Austin. Companies all across the states that want to be more visible, want sales and want to see success for their store should apply NOW to work with Impress!ve and achieve those goals.
There's no cutting corners. Just pure, organic SEO that's designed to drive qualified traffic and get your products in that online shopping cart. Our eCommerce SEO packages are created to match perfectly with your unique business and tailored to your objectives.
Combine eCommerce SEO services with PPC and Google Shopping services to only pay for the clicks that get you sales and place your products in front of the right eyes.
GET A FREE QUOTE
Target consumers with agile advertising & complex technologies
The tools we use may be complex, but our focus is simple. It's delivering real results that accelerate the growth of your business and boost your revenue.
As experts across multiple digital marketing channels, leading businesses across the United States trust us to deliver cross-channel campaigns that yield the highest possible returns. By embracing customer insights, multi-variate testing and ad sequencing, our clients get a data-driven eCommerce strategy that scales as they do.
Book your free strategy session with a senior strategist at Impressive to find out how we could make your organization one of the most competitive in its space.
GET A FREE QUOTE
WE'RE THE ONE-STOP SEO SHOP
When trusting us with your eCommerce search engine optimization strategy, it's not just a set-and-forget kind of deal. We work alongside you as an extension of your own team, so you're clued in throughout every step of the process. When you work with us on your eCommerce search engine optimisation, you will receive:
A dedicated project manager

Access to Shopify, WooCommerce, WordPress and Magento pros

A custom eCommerce SEO Strategy

Technical Website Analysis

Comprehensive keyword research

Website speed optimization

Content strategy

Internal link building

Category optimization

Product page optimization

Easy to read SEO and lead generation reports
SEO SERVICES TO BOOST TRAFFIC & CONVERSIONS
Our in-house technicians design custom SEO services inline with your goals and your organization's growth. So, whether you want to unlock new pools of worldwide customers or enhance your local online presence, we focus on services relevant to you.
Book your free strategy session
LET'S GET STARTED
BOOK A FREE STRATEGY SESSION FOR…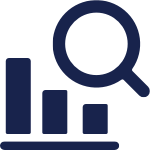 01 AUDIT & ANALYSIS
We analyze the market and your competitors' social media strategies, to find ways to build the most effective strategy for you.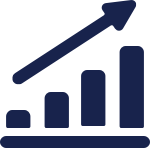 02 CUSTOM GROWTH PLAN
We build a custom growth plan that covers social and other advertising avenues, to scale your marketing as you grow.

03 ROI PROJECTIONS
We predict the costs and returns you can expect, as well as an approximate time frame so you can visualize how your money will work.
FAQ
If you want your traffic to grow without spending an arm and a leg, SEO is the way to go. Paid options such as Google Ads and social media marketing are extremely valuable tools that have a place in every campaign, but in highly competitive industries, the costs for reaching your audience can skyrocket.
SEO offers a more cost-effective alternative. If you're willing to put in the time and the effort to build your site, not only will you be rewarded with increased traffic from the enhanced visibility you'll achieve, you'll also be left with a more conversion-optimized, user-friendly site that doesn't just capture attention but turns it into clicks and sales. The benefits of eCommerce SEO can be huge – speak to us today to find out more.
eCommerce SEO shares many similarities with SEO techniques applied to non-eCommerce sites, but there are some important differences. Crucially, the objectives of the campaign and how we reach them differ between an eCommerce site and a lead generation site. This requires careful keyword research and funnel construction, ensuring that we're funnelling people to the right pages, at the right time, in the right way. Additionally, with some eCommerce sites hosting tens of thousands of pages, keeping the site in line with Google best practice is much more complex. Regardless of the nature of your website, know that Impressive is equipped to help it stand out from the crowd, giving you the page one visibility you need to succeed in a competitive market.
At Impressive, we pride ourselves on taking a tailored approach to each and every website we work on. From our experience, we can tell you that off-the-shelf solutions don't just often fail to get results – they also set you back, wasting money you could be spending to productively grow your business. Your business is unique, so why wouldn't your strategy be the same? For this reason, we are unable to offer a pricing guide to customers upfront, but encourage you to get in touch for a personalized proposal based on your goals, your needs and your overarching business strategy.
Like our lead generation SEO campaigns, our eCommerce SEO services begin with research – our goal is always to fully understand the challenges and opportunities facing your business, the strategic direction of your company and the nature of your industry. With that in mind, we're able to conduct a deep SEO audit on your eCommerce website, looking for opportunities to achieve some quick wins through correcting basic errors and deepening our strategy. After that comes execution. It's here that the magic happens – our SEO technicians and content marketers will get to work, ironing out technical issues and creating fluent, persuasive and on-brand copy for your products and category pages, helping you turn users into customers.
SEO for eCommerce sites presents its own unique challenges that some SEO specialists are simply not equipped to meet. Ours are. Impressive's team of SEO consultants has extensive experience managing the largest, busiest eCommerce sites for some of America's most respected brands. We don't just know how to get you ranking, but how to turn those ranks into sales, building for the conversion from day one.
SEO is an ongoing process that takes place in a highly dynamic environment. New competition, algorithm changes and customer behavior shifts can all have a significant impact on a website's rankings overnight. Because of the unpredictable nature of this space, Impressive doesn't offer guarantees on SEO performance – and we believe any company that does isn't offering you real value. Rest assured that we'll work continuously and proactively to achieve the best results for you, putting you in partnership with some of the country's most talented technicians, content writers and strategists.
If you've got an active website and you're looking to move products through it, you're a candidate. Every eCommerce website has the potential for further growth enabled by SEO. Our tailored approach means a strategy that's uniquely suited to your specific needs and goals, giving you the best chance of success.
We're glad you asked! It's because it's the easiest way to get your products in front of the right people.
Search engine optimization is how you tell Google how to rank your website, and that's how you get new customers. You don't want to pay for ads or go door-to-door looking for new clients—you want them coming to you! And with great eCommerce SEO, that's exactly what can happen.
How does it work? Imagine this: someone types in "buy shoes," and Google shows them a bunch of results from different websites that sell shoes. But which ones are going to show up on top? The sites that have optimized their content for search engines and made sure that it's easy for Google to understand will rank higher than sites that haven't.
If you've got an eCommerce business (which we bet you do), then this is especially important because there are millions of other companies out there competing with yours for those same searches. That means if you're not doing everything possible to make sure your site ranks as high as possible when people search for products like yours, then you're just leaving money on the table. Claim the revenue that is rightful yours with eCommerce SEO.