FIVE-STAR SERVICES
Your online reputation is everything. Enhance it with Impressive.
Proactively protect with our reputation management services
Today's digital consumers have access to more options and transparency than ever before, and their buying decisions are largely built on information found online. Because of this, brand perception is magnified and your digital presence could mean the difference between a surge in sales or the start of an uphill battle for your organization.
Negative reviews, harmful social media mentions and more serious allegations are more than just bad press: they can affect your bottom line and cause endless problems for your team. If you're ignoring the way your brand is perceived, you're closing the door on a multitude of opportunities and opening an avenue for lasting problems further down the line. Bring Impressive on board as part of your marketing team – for the reputation audit and correction you need.
GET A FREE QUOTE
Best-in-class online reputation experts
Plug Impressive into your team for a results-driven reputation management strategy that is based on proven techniques and designed to provide your business with the best platform for success. Beginning with a comprehensive audit that combs the internet for brand mentions and reviews, our team of technical reputation experts have the processes in place to remove negative mentions and clean up your online profile.
Working collaboratively with you, we develop tailored reputation management services that are responsive to your team's objectives. Our in-house PR team works continuously to enhance your image on relevant channels, focusing on social media platforms and review sites like Glassdoor and Tripadvisor, and pushing out essential content like blogs and press releases. Our supportive team is with you every step of the way, making sure you reach your full potential for long-term success.
BOOK A FREE STRATEGY SESSION
Enhance your digital presence across channels
Prevention is always better than cure, and if you're proactively thinking about boosting your digital presence, you're already one step ahead of your competitors. The most effective approach to reputation management is to take action before you're hit by a bad review or negative press release – since there are no overnight solutions to bad press.
Start today with an audit from Impressive's in-house reputation experts and keep us on your team to continue to enhance your digital presence across the web. Our teams of SEO, social media and content specialists work together to create a powerful image for your brand, for an online reputation that's consistently positive. As Austin's experts in digital marketing and PR, we can help you manage your online reputation effectively.
GET A FREE QUOTE
Reputation management services
Exercise maximum control over the perception of your brand with our range of online reputation management services.
Book your free strategy session
LET'S GET STARTED
WE'RE NOT JUST A DIGITAL SERVICE PROVIDER – WE'RE YOUR PARTNER IN PERFORMANCE
Here's how we'll invest in you: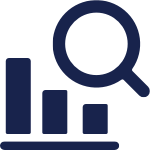 A comprehensive audit
We'll review all of your digital marketing channels and outline what's working, and what needs to be improved.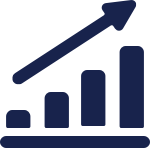 Unique growth strategy
We'll share our approach, covering how we'd scale your marketing – and how it relates to your objectives.

ROI projections
We'll forecast the results you can expect, as well as your investment and the KPIs involved to get you there.
Any questions
Reputation management FAQs
If your reputation has already taken a hit, your first priority should be regaining that lost trust and prestige.
But how long this process will take can vary wildly depending on the nature of the injury, the industry you're in, and how customers and competitors react to it. Are we talking about a bad review or a frontpage scandal? Are you in a highly regulated industry like medicine or law? Is it the kind of incident that your competition might exploit in advertising? All of these will impact how long the reputation repair process takes
Regardless, don't expect it to be an overnight process. Even for a company that hasn't had any bad press but is simply obscure, building a broad, positive internet presence can take six months or longer.
At Impressive, we prefer to see reputation management as an ongoing process that includes constant small adjustments to your online presence to ensure the best possible outcome. Engage us before the worst happens to ensure that you're protected.
Any reputation management agency worth their fee won't promise definite solutions on a definite timeframe. Every client and every situation is unique, so anyone who says they can have your reputation repaired by a certain week or month doesn't understand the unique nature of reputation management.
While there are certain strategies that can predictably deliver positive results, the exact effect of these efforts will largely depend on the specific circumstances you're up against.
At Impressive, we don't believe in one-size-fits-all solutions. All reputation management services delivered begin with a full consultation session with one of our strategists, allowing us the chance to dive deep into your brand, helping us understand your needs, your goals and the nature of your reputation challenge should one exist.
A bad online reputation can affect your digital marketing in a number of ways.
Firstly and most directly, it can severely dampen any progress made in a local SEO campaign. When you're trying to reach customers looking for businesses both in your industry and in your area – 'plumbers Austin, for example – Google puts a heavy emphasis on the Google Review scores of businesses in that area and industry. So, you could be doing everything else right in the SEO game, but if your reviews are trash, you'll still get buried.
Secondly, people read reviews. Simply put, you can fight your way to the top of page one, but position means nothing if your customers are immediately turned off by you. Protecting your reputation online means having the best possible chance of creating a good first impression, which means having a greater chance of making a sale.
Don't miss out on that crucial spot in the Local Pack – protect your reputation with Impressive.
In a nutshell, constant vigilance. Protecting your reputation from negative press is not something that should be done reactively – it takes dedication, effort and a clear strategy to ensure that problems are disarmed before they even begin.
Understanding the risks and actively taking efforts to protect your brand from them before they become hazardous to your business is vital in protecting your reputation. This process requires careful attention to what your team is doing, what your customers are doing, and what the market on the whole is doing to ensure you stay in everyone's good graces.
Bad press rarely comes from nowhere – a proactive approach can identify practices, relationships or products likely to cause problems, rectifying them before they ever reach the front page.
Don't waste vital resources stressing about your business – speak to Impressive and let us help you build a resilient, positive online presence that can weather any storm.
Many businesses see reputation management as synonymous with defamation proceedings, but this is a mistake on several levels.
First and most importantly, a good defamation lawyer costs a lot – thousands of dollars a day for an uncertain outcome.
Second, the law may not be on your side. If a customer has had a legitimately bad experience with your company, they are fully within their rights and the law to post an accurate but negative review that describes their experiences.
Third, a defamation lawyer doesn't provide passive protection – damaging material must be discovered and the author known for them to be effective. No lawyer is going to waste billable hours trawling the net to ensure that your website is presented in the most favorable light.
Impressive offers a more effective solution at a fraction of the cost of a defamation lawyer – we help you build a strong and positive reputation, identifying risks to your brand while forging deeper relationships with your customers.
Unfortunately, outright removal of damaging material is extremely hard to achieve. On most review platforms, material may only be removed if it is untruthful, explicit, paid for, or maliciously created by a competitor or former employee. The rules are even stricter for Google search results – existing content will only be removed from search results if it is explicit or contains sensitive information like medical records, bank account or credit card numbers, or photos of signatures.
In a nutshell, if a customer had a negative experience with your business and writes a truthful review about this experience, it cannot be taken down.
Instead, Impressive can help you harden your online presence against these events, cultivating positive material to ensure that the first impression any customer receives is a good one. Highly ranked positive material can also help to push negative results down the search page, further protecting your position.