Want to double or triple your leads with integrated social media strategies?
Facebook marketing
On average, one sixteenth of our waking hours are spent on Facebook. The platform well-and-truly has our attention, so smart Austin, Dallas, Houston, San Antonio businesses are using that to their advantage.
Facebook "likes" merely scratch the surface. To optimise social media for business, you need to dig deeper. And with slick Facebook advertising tools, you can narrow down your audience to perfection. So expect engagement, clicks, leads and sales.
GET A FREE QUOTE
Instagram Leads
Everyone and their dog is on Instagram. While you probably don't want to market to Siberian huskies, you may want to direct your brand to the 9 million monthly active users in Austin
In 8 short years, Instagram has gone from being a place for filtered, pretty photos to a platform for businesses to humanise their content and direct their target audience to their website. Insta-success.
GET A FREE QUOTE
LinkedIn for B2B Marketing
LinkedIn is the networking event you can attend without leaving your chair. It's the world's largest professional network you can use to rub shoulders with the 4 out of 5
American professionals that move in that circle.
Make LinkedIn a part of your social media management. American businesses can add a new dimension to their digital presence when they incorporate professional social sites. LinkedIn is the most effective social media platform for lead generation in B2B industries and is your laneway to building long-term professional relationships.
GET A FREE QUOTE
YouTube Campaigns
If we told you about the benefits of YouTube marketing in a video format, you'd probably pay more attention. So we'll keep it short. Online video traffic accounts for around 80% of all consumer traffic.
Press play on new ways to engage consumers with a nifty YouTube campaign. Reach more people in more places and show more of what your business can offer.
GET A FREE QUOTE
Facebook Done Right. Impress!ve Likes This.
Are you struggling to shine in the overrun Facebook domain? You could be waving frantically at the millions of consumers on there, but they can't see you through the tangled mess of irrelevant posts on their feed.
It's tiring. It's time-consuming. It's time for a change.
Impress!ve is the social media marketing and management agency, with headquarters in Melbourne, Australia, that's here to unlock the potential of your digital presence. With Facebook's powerful audience selection tools, you can narrow down who you reach out to, to foster relationships and drive sales.
An effective Facebook advertising campaign is built from years of experience that only a professional social media agency like Impress!ve has.
Watch your leads double or even triple with an Impress!ve Facebook marketing campaign.
BOOK A FREE STRATEGY SESSION
The ABC of your Facebook Advertising Success Story.
You've recognised the importance of hiring a social media marketing agency and you've picked us. Good choice. We start by analysing your current social standing and that of your competitors. Then we crunch the numbers and compose a customised action plan that will maximise leads and sales through effective Facebook marketing techniques like paid ads.
Every part of our strategy is backed up with research and experience, and it's built especially for you.
BOOK A FREE STRATEGY SESSION
Your Facebook Marketing Campaign
Ongoing expert social media management can be time-consuming, but we love it. We'll get to work creating focused direct response Facebook ads that do what you want them to do – send the right traffic to your site to boost sales.
The experts at Impress!ve are masters in weaving Facebook ad campaigns that convert. Rely on us – We're the social media marketing company Melbourne businesses are using to boost their business.
BOOK A FREE STRATEGY SESSION
Development
We want to stick around to see the gains from your new social media campaign. We continue to monitor the logistics of your adverts to see what's been working and what needs a tweak, so your business never stops growing.
Meanwhile, you can enjoy the fruits of our labour and see your Facebook reach grow with increased brand awareness in the digital space. Not only that, but the steady stream of leads you get from Facebook will see to it that your profits soar.
BOOK A FREE STRATEGY SESSION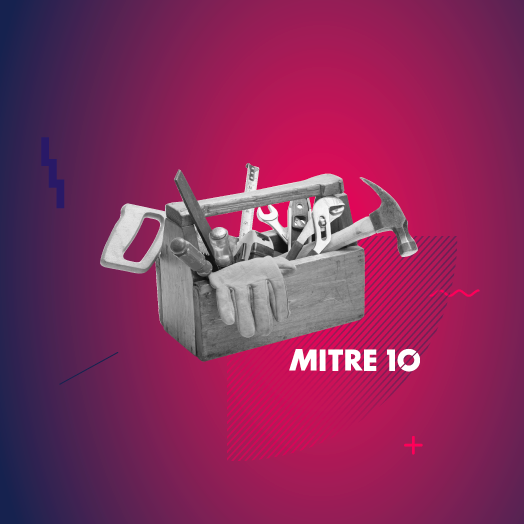 Mitre 10
Switching to a full-funnel strategy led to record-breaking revenue months for this home improvement chain.
39.6%
increase in in-store revenue
76.89%
increase in total store visits
113.09%
increase in total engagements
Billy J Boutique
HOW AN AWARD-WINNING CAMPAIGN ACHIEVED A 61X ROAS FOR ONE OF AUSTRALIA'S BIGGEST ONLINE CLOTHING BRANDS.
135X
ROI from the best-performing Google Shopping campaign (PPC)
10,400
Ranking keywords (SEO)
Synergie Skin
A results-driven strategy that more than achieved revenue targets.
459%
increase in total site transactions
600%
increase in total online revenue
74%
increase in organic users
Amplify your strategy with social media services
Launch powerful marketing strategies using the right mix of platforms to amplify results. With dedicated social media experts working on every platform, you can expect smarter strategies, custom reporting and a fast revenue boost.
Book your free strategy session
Any questions
Social media marketing FAQs
We have a team of super savvy digital designers in-house. These guys work with our campaign strategists to develop socially tailored creative that is not only a great reflection of your brand, but also converts!
We're all about transparency, so you'll be able to access your ad accounts at any given time. It is a bit of a maze in there though, so in addition to your access, we'll break down the campaign performance in our fortnightly catch-up calls. We also conduct monthly reporting catch-ups in person, where you'll get a full summary of your campaign's performance, clearly detailing all results and trends.
Unlike traditional media, social media is an incredibly cost-effective channel, it's also measurable. With social media marketing you can measure the results from every ad that's in-market, from the demographics of the people engaging, to which ads are converting. This means you can measure success and ensure your marketing dollars are being well spent.
We have different package options available that can be tailored to the needs of your business.
We don't make promises on results as every business is different. We can however provide you with estimations based off our current clients – it's very likely we've worked with a business just like yours!
Absolutely not, when you come on-board we'll dive into your business and develop Social Ads that speak to who you are and why customers or clients should engage you. We tell this story not only through ad copy, but our creative also.
We'll guide you here! The Social landscape is constantly changing, and although majority of our campaigns are currently run across Facebook and Instagram, this won't always be the case. As the landscape changes, and we foresee new trends across our portfolio of clients, we'll adapt your campaign to get you the best results.
This is different for every business and objective, chat to us about your business and we can determine where your marketing dollars are best invested. Like above, this can change over time!
We work with budgets from $1,000 a month to $100,000 a month. For our enterprise campaigns, we typically work to a minimum spend of $5,000 though we can provide a recommendation here based on the results you wish to achieve.
LET'S GET STARTED
BOOK A FREE STRATEGY SESSION FOR…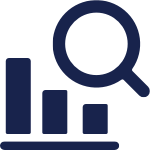 01 AUDIT & ANALYSIS
We analyse the market and your competitors' social media strategies, to find ways to build the most effective strategy for you.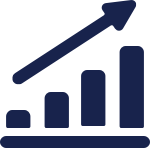 02 CUSTOM GROWTH PLAN
We build a custom growth plan that covers social and other advertising avenues, to scale your marketing as you grow.

03 ROI PROJECTIONS
We predict the costs and returns you can expect, as well as an approximate time frame so you can visualise how your money will work.