CONTENT THAT CONVERTS
Creativity merged with data results in powerful messages that your audience connects with.
SEO Writing that's Bigger than Words.
We don't just fill your site with words because that's what Google recommends.
Every sentence we write is carefully crafted to grab a user's attention, tell your story and sell your product. Creativity is intertwined with SEO techniques. With every paragraph that's formed, we intend to push your customer further down the funnel.
With the perfect balance of direct-response sales copy and engaging, soft-sell and valuable copy, we grab every opportunity to speak to your customers in their language.
Across the globe, only 22% of businesses claim to be satisfied with their conversion rate. At Impressive, we make sure 100% of our customers are satisfied. Our copywriting services are a huge part of making that happen.
GET A FREE QUOTE
Introduce Yourself with an Experienced Web Content Writer.
85% of marketers rank efficient content curation as the number 1 cause of a more successful digital strategy.
The creation of unique, quality copy brings rewards in 3 stages:
It attracts traffic

It engages readers

It turns them into customers
Our Impressive in-house website content writers draw upon their skills and experience with every page they see in front of them.
We pride ourselves on creativity and that all-converting mix of quality and quantity. With thorough research before any writing, we expertly adopt your brand's unique voice. Then, we seamlessly integrate fresh search engine optimized content writing with the rest of your site, so it becomes a natural extension of your brand's voice.
BOOK A FREE STRATEGY SESSION
SEO Writing, Created for Your Users.
Keywords continue to be the seeds of your strategy.
But, overfill your content with keywords, and the garden becomes overgrown.
At Impressive, our advertising copywriters work closely with the SEO services team to determine the best methods for getting your site to rank in those top spots. We take into account page length, keyword density and your internal linking structure to ensure both Google and your customers love your content.
We know how to keep readers engaged. Your assigned web content writer will create the layout that reads like a dream. Through eye-catching headings and a structure that follows a typical user's eye tracking, we keep your visitors around.
GET A FREE QUOTE
A Content Writing Agency that Lets the Results do the Talking.
We could sit and brag about how awesome our copywriters are, but we let the results do that for us.
Our clients are consistently thrilled with our copywriting services because we get that magic formula right every time:
Speedy Turnaround – We deliver your content within a week
Multiple Amendments – We'll make changes until you think it's perfect
SEO Content Writing – We build your ranking, but keep it user-friendly
Money-saving – We identify the parts of your site that need work, and leave the parts that don't
Full Strategy – Content writing is part of a larger, full-scale SEO strategy
GET A FREE QUOTE
Shall We Create Your Success Story?
Make Impressive content writing agency your effective storyteller.
We're ready to maximize your web pages so that they're a magnet to users, and so they can't resist making an inquiry or completing a sale.
Improve your conversion rate and place yourself at the forefront of your customers' thoughts with powerful modern content writing services.
Let us transform your strategy with copy that engages, excites and converts.
GET A FREE QUOTE
SEO SERVICES TO BOOST TRAFFIC & CONVERSIONS
Our in-house technicians design custom SEO services inline with your goals and your organization's growth. So, whether you want to unlock new pools of worldwide customers or enhance your local online presence, we focus on services relevant to you.
Book your free strategy session
LET'S GET STARTED
WE'RE NOT JUST A DIGITAL SERVICE PROVIDER – WE'RE YOUR PARTNER IN PERFORMANCE
Here's how we'll invest in you: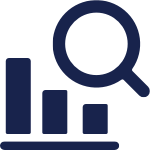 A comprehensive audit
We'll review all of your digital marketing channels and outline what's working, and what needs to be improved.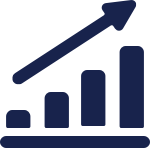 Unique growth strategy
We'll share our approach, covering how we'd scale your marketing – and how it relates to your objectives.

ROI projections
We'll forecast the results you can expect, as well as your investment and the KPIs involved to get you there.
Any questions
Content writing FAQs
Content writing describes the marketing copy used on websites to sell or promote a product or service. It is usually created following a brief (from a client or tech specialist) and incorporates SEO. The final product becomes a part of the target webpage, with the aim of ranking a site higher on search results.
The technical terms in the field of content are regularly misused, though highly interlinked. The term "content marketing" refers to the ongoing, consistent creation of blog posts to provide fresh and informative information to online users. Technically, content writing specifies long-form copy created to engage and sell customers, whereas copywriting refers to short-form features, like headlines and meta-descriptions. However, the latter two are often accepted to be used interchangeably.
Getting digital writing for websites just right is an art form. Copywriters should have access to reliable SEO knowledge to form the foundations of their content. Online content is a different ballgame to non-digital copy. It should be laid out so that it's easy-to-digest and scan, and should engage readers while being search engine friendly.
Content writing includes the creation of promotional copy for a specific audience and context. It is included as a major part of a digital marketing strategy to promote a brand or product. The copy should include headlines, paragraphs, meta-descriptions and keywords. Media such as blog posts, video, podcasts and social media posts are also classed as content.
All content should be optimized for search engines. SEO writing is written so that people can easily find a page on Google and other search engines, in order to attract an increased amount of traffic. This includes a healthy keyword density and internal linking, so it often requires a specialist to make it as effective as possible.
In the United States, you can usually expect to pay around $50-100 for a 400-word page of professional copywriting services. Of course, this varies between agencies. At Impressive, copywriting is an embedded part of our SEO services, so prices depend on your overall strategy and are tailored to your unique requirements. Give us a call for a quote.
Effective content writing is a mix of natural talent and practice. Like anything, the more you write, the better you'll get. However, there are a few ways you can improve the way you write. Make sure you're writing for a mass audience and conduct an online reading test to make sure your content can be understood by all reading levels. Lay out your content so that it's easy to consume by scanning, and write as though you're just speaking to one person, rather than an entire audience or customer base.
Without content writing, your website and your social media pages would be empty. Not only is online content important for your site's overall SEO, it's important to place yourself as a genuine expert in your field. You can also use it as an opportunity to tell potential customers exactly why they should buy from you, and increase your conversion rate by as much as 113%!