CAPTURE & CONVERT
Unlock your store's potential with Google Shopping's paid search platform.
CONNECTING PROSPECTS WITH YOUR PRODUCTS – WHEN IT MATTERS
Dominate across the channels by maximizing every sales opportunity that comes your way. With the ever-increasing choice and transparency available to consumers, a laser-targeted Google Shopping campaign could ensure your online store is the dominant choice for ready-to-buy users that are searching for your products. Going beyond keywords, the team of senior PPC strategists at Impressive builds a Shopping strategy that is driven by your audience and our exclusive data insights.
Stemming from years of combined knowledge and expertise, and our status as a Premier Google Partner, we harness relevant data to manifest personal and valuable search experiences. That means that, by merging your marketing team with ours, you get access to our best-in-class capabilities and the cutting-edge tools that make your campaign stronger than that of your competition.
GET A FREE QUOTE
TECHNOLOGY & TECHNIQUES THAT ARE TRANSFORMATIVE FOR BRANDS
Deliver an outstanding experience to potential customers, by cutting through the text-heavy search and shopping noise. Using the latest PPC technologies and the specialist knowledge that runs through our teams, clients that partner with Impressive could see 30% higher conversion rates, compared to only using text ads.
Always taking an integrated approach, we streamline the sales funnel so that genuine prospects can easily achieve their goals – to generate fast sales as well as lasting connections that are vital for brand growth. We achieve this by connecting your brand with audiences during the intent phase, and creating visual ads that ensure your competitors' efforts pale in comparison. Maximize your marketing budget and boost ROI by extending your online store's PPC strategies to us.
BOOK A FREE STRATEGY SESSION
OMNICHANNEL SOLUTIONS & REAL-TIME OPTIMIZATION
Your Google Shopping campaign becomes more powerful when it's integrated with other channels that are proven to accelerate eCommerce results. You'll have an entire Impressive team full of individuals that specialize in their own niche, working together as one complete unit on a campaign that's customized to your goals. With a strategy that's planned, measured and optimized to the finest detail at every stage, brands that work with us achieve real, scalable growth.
Plug us into your own marketing team to access our wealth of knowledge, experience and support as your organization grows. Never one to offer one-off "solutions", experience a true value-adding partnership with PPC experts, senior strategists and creatives that are obsessed with your brand's performance.
GET A FREE QUOTE
PPC services that connect your online store with wallet-out consumers
Our always-on experimentation techniques mean we optimize your campaign along the way, integrating the services that will be most instrumental to your success. Get a wider coverage of the web with PPC services tailored to the finest detail.
Book your free strategy session
LET'S GET STARTED
WE'RE NOT JUST A DIGITAL SERVICE PROVIDER – WE'RE YOUR PARTNER IN PERFORMANCE
Here's how we'll invest in you: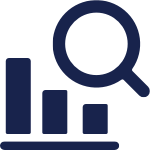 A comprehensive audit
We'll review all of your digital marketing channels and outline what's working, and what needs to be improved.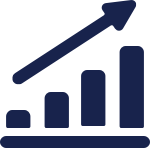 Unique growth strategy
We'll share our approach, covering how we'd scale your marketing – and how it relates to your objectives.

ROI projections
We'll forecast the results you can expect, as well as your investment and the KPIs involved to get you there.