RESULTS THROUGH RELEVANCE
DIRECT MESSAGING THAT IGNITES DIRECT RESULTS AND MORE REVENUE.
Engaging emailing experiences that drive transactions
Email marketing campaigns that are smartly integrated with other relevant channels not only strengthen your brand, but also drive transactions. By delivering relevant, personalized messaging to your target audience, businesses can build lasting connections that contribute to their long-term growth and ensure they become a priority in their industry. With extensive experience in building email campaigns, and a level of insider knowledge that's more comprehensive than most, the in-house team at Impressive can plug into your operations and work alongside you to deliver a data-backed email campaign.
It's our in-house team of automation and email specialists, combined with data analysts and best-in-class content writers, that delivers our clients the upper-hand and the tools they need to develop an EDM strategy that yields real results. By knowing what it takes to increase your open rate and boost high-quality clicks through to your website, we craft an integrated campaign that works towards your primary objective: boosting revenue.
GET A FREE QUOTE
MAXIMIZE ROI THROUGH TAILORED CAMPAIGNS
One-to-one marketing is now essential for businesses that want to build real connections with their audience. With innovative industry tools and experience, we're able to create hyper-segmented audiences to deliver a message that's highly personalized and relevant to them – making your customer communications more effective than that of your competition and ensuring you stand out from the noise.
When your EDM campaign is backed by real insights and created for your specific audience, your return-on-investment increases. The email experts at Impressive use an intelligent combination of automation, machine-learning and content created by our human copywriters to ensure your emails are executed efficiently and with the personalization needed to connect and convert.
BOOK A FREE STRATEGY SESSION
Building positive experiences that engage customers
With an audience-first approach and email marketing that is created with a purpose, we're able to build positive experiences that add genuine value to your customers. All email strategies are one piece of a bigger omnichannel marketing puzzle, and are powered by the needs of your target audience and the goals of your campaign. By pulling together what your customers want, we're able to align all communication with their goals and your own objectives.
Employ Impressive's agility and fast adoption of the latest marketing tools and technologies. Our in-house knowledge and experience could be the key to ensuring your campaigns are more effective and yield better returns. We're ahead of the pulse, and this industry-leading mindset means we could become a secret weapon for your marketing team.
With proven strategies and tailored campaigns, your email campaigns employ an infusion of data and creativity, delivering scalable results and undergoing optimization as your company grows. Our senior email strategists would love to have a complimentary conversation about our plans for you.
GET A FREE QUOTE
SPECIALIZED EMAIL MARKETING SERVICES
Combined technical, analytical and creative abilities come together to develop a customized email campaign that includes relevant, essential services and is entirely unique to your brand.
Book your free strategy session
LET'S GET STARTED
BOOK A FREE STRATEGY SESSION FOR…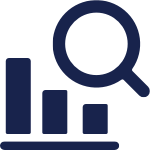 01 AUDIT & ANALYSIS
We analyze the market and your competitors' social media strategies, to find ways to build the most effective strategy for you.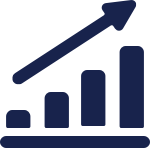 02 CUSTOM GROWTH PLAN
We build a custom growth plan that covers social and other advertising avenues, to scale your marketing as you grow.

03 ROI PROJECTIONS
We predict the costs and returns you can expect, as well as an approximate time frame so you can visualize how your money will work.