REMARKETING MADE RELEVANT
Construct a high-conversion environment through relevant consumer experiences.
CAPITALIZE ON THE ECOMMERCE CYCLE
Achieve a competitive advantage through an exclusive understanding of consumer buying cycles, so that users who demonstrate an interest in your products or services are targeted at relevant times in their journey. When your marketing team merges with Impressive, you'll get access to our data insights gained over time, so that together we can construct a highly-targeted, relevant remarketing campaign that dramatically increases your ROI.
Combining our analytical, technical and creative abilities, the team of senior strategists working on your campaign is able to construct valuable experiences for potential customers. It's this expertise that enables us to respond to their needs, so that their initial interest in your product turns into a real action that contributes to your overall revenue.
GET A FREE QUOTE
AN OMNI-CHANNEL APPROACH, OPTIMIZED AT EVERY LEVEL
Our multi-channel remarketing approach targets individuals on their preferred device, at optimal times in their buyer's journey. Accelerating sales and adding scalable growth for your organization, the power of remarketing is intensified through the use of innovative technologies adopted by experienced digital strategists. So, whether an individual has simply browsed your website, demonstrated interest in a particular product or added items to their online cart and then abandoned, we make sure you stay on their radar through strong brand recall and meaningful messages.
A strong Google remarketing campaign pulls together relevant platforms for a streamlined, integrated campaign. The Impressive team of specialists becomes an extension of your team, targeting your audience across social media, Google Ads, websites and mobile apps.
BOOK A FREE STRATEGY SESSION
GOOGLE REMARKETING THAT MAXIMIZES EVERY SALES OPPORTUNITY
Unlock new opportunities and turn intent into action for more online users than ever before. Our tech team installs cookies on your website to target your warmest leads – those that have already shown an interest in your products or services. Through effective remarketing that's driven by data and backed up by advertising across other channels, we send more relevant traffic back to your website.
Our in-house team works toward your goals, using proven methods that are tailored to your campaigns and unique objectives. Rolling out strong strategies like lookalike audiences, retargeting users with high purchase intent, and hyperlocal targeting (or "geofencing"), your campaign is set-up for high performance. We'd be happy to discuss how we can customize remarketing campaigns to your organization, so get in touch if you'd like a free quote and strategy session.
GET A FREE QUOTE
Boost conversions with a pay-per-click strategy that encompasses appropriate services
With real-time optimization and always-on experimentation, we keep your campaign optimized at all times and ensure we only focus on the platforms that will generate the highest number of quality leads for you.
Book your free strategy session
Any questions
Google Remarketing FAQs
It's an ancient myth that Google remarketing is bad for brands. In today's digital age where it's easy for customers to drip off at all stages of the funnel, you need a way to round up those people that fell off and bring them back in your eyesight. Remarketing increases the impressions of your business, builds trust and reminds a customer why they were interested to begin with.
Most brands already advertise on Google, so all we'd need to do is add some code to your website. This pixel, or "tag" uses browser cookies to add visitors to your remarketed list. For more defined categories and personalized marketing, we can customize this code for you.
Costs vary depending on each individual campaign and how it fits into your overall digital strategy. That said, Google retargeting is one of the most cost-effective ways to improve your CRO, so speak to our team and get a free quote today.
If you're not familiar with coding, consider passing this task onto a web developer. Otherwise, you can add the global site tag for remarketing to your website. This block of code gets to work adding website visitors to your remarketing lists. You may come across some challenges or restrictions, so speak to an expert to be sure you're getting it right.
eCommerce sites are some of the biggest retargeting advocates. If you're using Magento, you want to capture the customers that viewed, or added products to bag, but didn't click "buy". You can make use of Magento's Google Analytics tracking code to do this or add a custom code in all Magento pages using the "Miscellaneous Scripts" option in admin settings.
Remarketing on Google Ads runs using lists. These lists contain your audiences, divided into groups based on their demographics and other selectors. You can create lists based on a visitor's time on site, the product page they visited and geographic targeting. This allows for more narrow targeting, so users see the ads most relevant to them.
Dynamic ads take your remarketing up another level. This is where we show users ads that are solely based on the products or services they showed interest in. It offers a more tailored campaign compared to generic, broader remarketing. Unless otherwise specified, Impressive chooses to implement dynamic retargeting to get the most out of your campaign.
We use Google Ads for remarketing to show static images, videos and responsive ads across Google Display Network and Google Search Network. Strengthen your PPC campaign with Ads retargeting tactics.
LET'S GET STARTED
WE'RE NOT JUST A DIGITAL SERVICE PROVIDER – WE'RE YOUR PARTNER IN PERFORMANCE
Here's how we'll invest in you: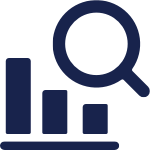 A comprehensive audit
We'll review all of your digital marketing channels and outline what's working, and what needs to be improved.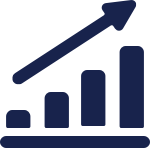 Unique growth strategy
We'll share our approach, covering how we'd scale your marketing – and how it relates to your objectives.

ROI projections
We'll forecast the results you can expect, as well as your investment and the KPIs involved to get you there.