CREATE, INNOVATIVE, AUTOMATE
Seize cutting-edge technology to offer personalized experiences to the right audiences.
CAPITALIZE ON THE EVOLUTION OF PROGRAMMATIC ADVERTISING
Optimize your online strategy by implementing the latest in digital technology. A huge portion of modern marketing strategies use programmatic advertising to harness the power of machine learning and automation, streamlining consumer messaging and enhancing digital presence with ease.
A world-first in this type of technology, programmatic advertising uses AI-optimization to buy and optimize digital campaigns, so you can target specific audiences using a channel-neutral technology. Offering maximum efficiency to organizations, marketers can now implement strategies across Facebook Ads, Google Ads and more – automatically connecting with consumers in their favorite place, without having to repeat the process for every platform.
GET A FREE QUOTE
ACTIVATE A RANGE OF DIGITAL CHANNELS WITH BEST-IN-CLASS ADVERTISING
Empower your paid search, display, mobile, video and social campaigns. As complex as programmatic advertising may seem, the senior strategists at Impressive are some of the most advanced in our space and can bring a wealth of knowledge and experience to your campaign. With the goal of streamlining and simplifying how you reach customers online through paid media, your organization can focus on growth.
We'll take care of the rest, becoming a dedicated extension of your own team. Using proven processes like real-time bidding (RTB), ad exchanges and automated ad spending, we're able to dominate online auctions and target potential customers based on their stage in the buyer's cycle. When combined with other innovative advertising methods, like Google remarketing, you can dramatically increase your conversion rate and your bottom line.
BOOK A FREE STRATEGY SESSION
ACHIEVE A COMPETITIVE ADVANTAGE THROUGH THE FUTURE OF ADVERTISING
The future of advertising is here and marketing teams that want to revolutionize the way they connect with their audience are turning to programmatic. Fortunately for you, you don't need to navigate the complexities behind the method, because Impressive is made up of specialists in this area. Take advantage of our knowledge to experience the immediate results that automated bidding drives.
By working with us, brands can win more auctions and take more advertising space than their competitors. Think of us as a long-term partner, rather than a solutions provider, and your organization's growth will be supported by a dedicated team of specialists, state-of-the-art tools and unparalleled industry experience.
GET A FREE QUOTE
INTEGRATED PAID ADVERTISING STRATEGIES, CUSTOMIZED TO YOU
Launch innovative paid media strategies that are designed around your company and its goals. By focusing on the channels that will be most beneficial for your success, you can achieve your short-term and long-term objectives.
Book your free strategy session
Any questions
Programmatic advertising FAQs
Programmatic advertising gives you better access to your entire target market across all channels and devices. Best of it all, it can ensure you reach them in the right places at the right times. There's no Google Display Network advertisements for leather shoes appearing on a vegan blog, but ads about fast internet speed during peak usage times? You betcha!
Ultimately, programmatic advertising uses data and machine learning to improve your marketing performance. While it can be a large initial outlay due to the technology required, the ROI far outweighs this expense when setup correctly.
Impressive will work closely with you to determine your objectives prior to getting started on your programmatic marketing strategy. Whether you're aiming to achieve brand awareness, engagement, lead generation or conversions, programmatic advertising is beneficial for all types of campaigns. Use it as a competitive edge and watch your profit margins increase.
Programmatic advertising offers two different types of methods to ensure your campaigns are successful. The first is known as Programmatic RTB (real-time bidding), which works in a similar fashion to how Google Ads works now. The difference is the bidding is automated.
Programmatic Direct, on the other hand, is a little different from the methods of advertising most marketers utilize now. Do you want to buy an ad space for a week or 10,000 impressions on a highly relevant website? You can't do it with Google Display Network, but you can with Programmatic Direct advertising.
Both capabilities are useful for a programmatic marketing campaign, although which one is better suited to your business depends on your marketing objectives. The team at Impressive will work closely with you to determine the best strategy to reach these objectives and your business goals.
Real-time bidding (RTB) is the buying and selling of online ad space or 'impressions' via auctions that happen in the time it takes a webpage to load. Those auctions are often facilitated by ad exchange programs, such as Google Ads Manager or others with programmatic capabilities.
RTB can help increase your bottom line as it uses data to target customers or potential customers depending on what stage of the sale cycle they're at. For example, when ad space starts to load in your web browser, information about you and the page you're on is passed to an ad exchange. The space is then auctioned off, and the winning bidder's ad appears on the page you've loaded. This all takes place within milliseconds as the webpage loads.
Impressive, for example, might recognize you've been to our site recently, which means we might be willing to bid higher than our competitors to win the auction as there's a higher likelihood of conversion for someone who's already interacted with us.
The cost for programmatic advertising can often come with a high price tag, due to the cost of the platforms and the media spend required to get your advertisements in front of the right audience. There's a lot of data analysis and skill required to implement the strategy successfully and ensure you generate a strong ROI.
Of course, exact budgets are hard to narrow down as there's many different factors to consider. These include the amount a new customer is worth to your business, the likelihood of repeat business, whether you're a product or service business – and how competitive your industry is.
Whether you're running Programmatic RTB or Programmatic Direct ads will also determine the overall cost of your programmatic marketing campaigns. It's recommended you speak to an expert first to work out your strategy before settling on a budget.
LET'S GET STARTED
WE'RE NOT JUST A DIGITAL SERVICE PROVIDER – WE'RE YOUR PARTNER IN PERFORMANCE
Here's how we'll invest in you: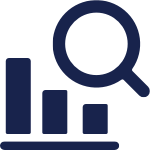 A comprehensive audit
We'll review all of your digital marketing channels and outline what's working, and what needs to be improved.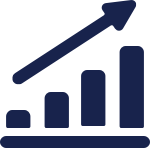 Unique growth strategy
We'll share our approach, covering how we'd scale your marketing – and how it relates to your objectives.

ROI projections
We'll forecast the results you can expect, as well as your investment and the KPIs involved to get you there.