LEAD GENERATION BY INNOVATION
Inbound digital marketing methodologies that generate high-converting leads.
Performance-driven inbound lead generation
Activate performance-driven lead generation campaigns as part of your digital marketing to enhance your customers' online experience. We're shifting the focus of organizations across the United States, to concentrate on bringing in leads that are likely to convert into real customers, and moving marketing teams away from a campaign-driven mindset that isn't built with the end goal of revenue in mind.
Through lead generation methods that bring prospects to you – and don't disrupt their lives through low-value content – we're able to generate effective traffic that performs. From a business perspective, your sales-qualified leads are far more likely to generate real revenue for your organization, saving your marketing team's time and boosting productivity.
GET A FREE QUOTE
Automation, innovation & lead generation
Many growing teams across Austin and the US don't have the tools or infrastructures to build high-powered lead generating environments. Impressive uses innovative technologies and exclusive data insights to segment audiences and automate your communications with relevant users, to deliver a more personalized online experience, encourage repeat customers and reduce leakages from the sales funnel.
Intelligent automated marketing improves CRO for organizations by delivering a high-quality, high-relevance online experience to your audience. The state-of-the-art technologies and platforms utilized by Impressive, such as HubSpot and Klaviyo, help us to execute your multi-channel approach in one place and gather insights that drive the real-time optimization of your campaigns.
BOOK A FREE STRATEGY SESSION
End-to-end eCommerce strategies
The new digital economy calls for omnichannel lead generation strategies that encompass an intelligent mix of relevant platforms, to deliver multiple touchpoints that drive consumers further down the sales funnel. When you partner with Impressive, your marketing team is empowered by our in-house specialists in a range of digital disciplines.
That means our optimization team works closely with our content writers, senior strategists and email marketing experts to deliver end-to-end campaigns that lead to the results you want. Through paid ads, landing pages, EDMs and a high-conversion site, we'll work with you to build the environment that drives sales. There's no need to employ additional experts for your team – just extend lead generation to us and our experienced specialists plug straight into your team.
Generate prospects by optimizing the sales journey at every step of the way. We create tailored search strategies based around your goals to generate maximum revenue for your organization.
GET A FREE QUOTE
Lead generating SEO services
Generate prospects by optimizing the sales journey at every step of the way. We create tailored search strategies based around your goals to generate maximum revenue for your organization.
Free SEO audit
We're currently offering free SEO audits with our senior specialists, to analyze your current online presence and that of your competitors, to develop a results-driven strategy.
Local SEO
Become hyper-relevant to nearby prospects using proven local SEO strategies, to engage quality leads at the right time in the buyers' cycle.
International SEO
Internationalize your digital presence with a global SEO strategy that targets the countries and languages relevant to your organization.
GET A FREE QUOTE
Enterprise SEO
Optimize your complex website with an enterprise SEO strategy built by some of the industry's most experienced search technicians.
Mobile SEO
Deliver a better mobile experience to some of your most valuable leads with a mobile-first search strategy.
Video SEO
Boost your visibility in one of the most popular search engines, YouTube, with video SEO that's designed to turn your audience into real customers
GET A FREE QUOTE
Reseller services
Unlock new streams of revenue without investing in in-house talent or training, using our white label SEO services.
Content writing
Make use of our best-in-class copywriters, to connect with your customers through high-value content that's optimized for search engines.
Google penalty
If you've been hit by a Google penalty and are struggling to get back on-track, we know how to help you recover.
GET A FREE QUOTE
SEO SERVICES TO BOOST TRAFFIC & CONVERSIONS
Our in-house technicians design custom SEO services inline with your goals and your organization's growth. So, whether you want to unlock new pools of worldwide customers or enhance your local online presence, we focus on services relevant to you.
Book your free strategy session
LET'S GET STARTED
WE'RE NOT JUST A DIGITAL SERVICE PROVIDER – WE'RE YOUR PARTNER IN PERFORMANCE
Here's how we'll invest in you: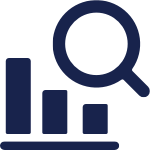 A comprehensive audit
We'll review all of your digital marketing channels and outline what's working, and what needs to be improved.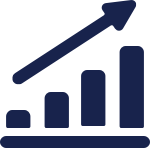 Unique growth strategy
We'll share our approach, covering how we'd scale your marketing – and how it relates to your objectives.

ROI projections
We'll forecast the results you can expect, as well as your investment and the KPIs involved to get you there.
Any questions
Lead generation FAQs
Lead generation is the process of acquiring contact information about your company's prospective customers. That means targeting those that have shown an interest in your company or the services you offer – rather than just reaching out to cold prospects.
For example, if someone answered a survey you created or downloaded your latest informative eBook, this demonstrates that they might be interested in a phone call with you and could be converted into a customer. This is what we class as a lead.
To put it into simple terms, lead generation is all about finding unique ways to attract people to your business so that you can sell your products or services to them. In digital marketing, this could involve creating unmissable pieces of content that spark interest in your company. It's one stage of your marketing funnel and is intended to instil a sense of trust in a potential customer to help nudge them even further down the funnel.
Nowadays, digital marketing has to be tailored to each unique business and industry. A campaign that works for one business may not necessarily work for the other. That's why lead generation for B2B campaigns should have different aspects than that of B2C campaigns. Let's take a look at what we mean.
The sales cycle
Appealing to businesses can be more complex than appealing to consumers, in that more points of contact and information are usually required. This tends to make the sales cycle longer for B2B lead generation, where businesses need that extra push to commit to expensive or important contracts.
Finding your audience
Businesses and individuals hang out in different places on social media. This influences where your lead generation efforts should be focused; think LinkedIn for B2B and Facebook for B2C as a general rule, though this isn't always what's best.
The most effective lead generation campaigns take a multi-channel approach. The actual number of channels you need depends on a few factors and varies between campaigns. Channels could be emails, social media or whatever your customers are interacting with. There are a few questions to ask yourself before determining the channels that will best work for your campaign:
What do I want to achieve from the campaign – and how will this be measured?

Who is my audience?

How will I utilize inbound marketing and what content will you create?

What would I class as a "lead" and how qualified does one have to be to be passed over to the sales team?
Deliver your message using a tailored strategy to ensure it ends up in front of the right eyes and attracts those interested in your business. Nurturing customers along the sales journey is all about showing them a little love on multiple channels – not just one.
Lead generation forms are used to capture user's data, in order to potentially offer them a service, product or consultation. Marketers send users to a form using email marketing, social media, search engine optimization or other channels, and the form should be designed to convert as much traffic as you can.
As a responsible digital marketing agency, we cannot guarantee a set number of leads for our clients. In fact, if an agency is making promises like this – run the other way!
One thing we can guarantee is that you'll have some of America's best digital marketing experts working on your strategy and that we know the optimal ways to execute one. We won't stop until we achieve a good ROI for every single one of our clients, and we're proud of the results we've got so far.
The target number of leads will depend on factors such as your industry, average order value, sales cycle length, conversion rate and more. When you first come on-board with Impressive, you'll speak to a strategist who will explain what we'll do to reach your goals and will be available for any questions you have throughout the duration of your campaign.
We prioritize quality of leads over quantity. While some agencies might promise endless amounts of leads, it's likely that the majority of the leads aren't qualified and will not actually become a customer. Such a situation is a huge time-waster for companies, as the sales team has to call people that have no interest in buying from you.
The Impressive team uses proven tactics to improve lead quality. We do this by focusing on things such as:
Focusing on your ideal buyer persona

Capturing vital pieces of information in forms that further qualifies a lead

Using automation software to track potential buyers' journeys and their intentions

Using data to drive every campaign

Properly nurturing leads

Ensuring all content is informative and comprehensive, so leads understand your business is a good match for them

Understanding the dynamics of different industries and tailoring lead generation efforts to each one
A quality lead is defined differently by different businesses. Lead quality is a measurement we use to predict how likely it is that a lead will convert into a customer. The products you sell will affect how we measure lead quality for your particular campaign, but there are a few ways we identify a quality lead.
Some examples that might signify a quality lead include:
They download your content (whitepapers, eBooks, etc.)

They fill out forms on your site to request to be contacted

They call your sales team

They open your emails

They browse multiple web pages on your site (this can be tracked in Google Analytics)
In digital marketing, someone that is analyzed as being more likely to become a customer is known as a marketing qualified lead (MQL). We'll take the time to find out the type of buyer you want to contact your company (including their demographics, behaviors and activities) to nurture more MQLs.
The cost of hiring a lead generation company varies so widely that it's impossible to put a tag on it. Companies will generally charge a fee for the execution of your campaign, as well as a management fee. You'll also have to pay for clicks and leads, the price of which varies depending on your campaign. Speak to Impressive for a quote for your unique business.