SPILLING THE TEA ON TIKTOK ADS
Reach more customers with a bespoke TikTok marketing campaign.
POWERFUL TIKTOK ADS, RIGHT IN THE PALM OF YOUR CUSTOMERS.
There's no doubt you've heard of TikTok: one of the world's most powerful social media platforms. With content to suit every niche imaginable, your company can slot right in.
People scroll through Instagram and browse through Facebook. But TikTok is where they get sucked in for hours, not even coming up for air. This is where your entire customer journey lies, from awareness to advocacy.
With endless leads, it's time to ask yourself: are you placing your business where your customers are?
GET A FREE QUOTE
CONNECT WITH OVER 1 BILLION ACTIVE USERS EVERY MONTH.
The average TikTok user spends up to 90 minutes a day engaging with the app. Combine that with over 1 million active monthly users, and app downloads that are showing no signs of slowing down, and you've got yourself some of the world's highest online reach.
Made for mobile, TikTok gives users a full-screen experience, capturing their undivided attention with high-quality media content targeted at their individual interests. Whether you need 15 seconds or 3 minutes, we can build a TikTok marketing campaign that puts your message in front of your intended audience.
Impress!ve is a results-driven TikTok management agency – think of us as your partner-in-crime when it comes to achieving your goals. Let us help you build brand awareness, generate quality leads, smash your sales goals and entice long-term customers; all with TikTok ads that are clear, creative and effective.
If you've got an existing account, we'll perform an audit to determine a tailored strategy to meet your short term and long term goals.
Completely new to the game? We'll help you hit the ground running with the right tools to direct people to your site.
BOOK A FREE STRATEGY SESSION
#TIKTOKMADEMEBUYIT
If you've seen the popular hashtag, then you'll know that users are flocking to the platform for inspiration for their next purchase: everything from cosmetics to the latest gadgets. TikTok's conversion is unparalleled – and with a performance-driven TikTok marketing campaign, we'll have you playing in the big leagues in no time.
We're not here to make you go viral overnight with a short-lived success story that dissipates as soon as the next trend emerges – we're about long-term growth for your brand.
Using an omni-channel strategy, we'll ensure your brand is cohesive across all channels, driving as many qualitative leads to your site as possible.
But we don't stop there. With ongoing optimization, a dynamic strategy that shifts with your goals, plus additional opportunities to scale, we can help your brand get the glow up it needs.
GET A FREE QUOTE
A TAILORED TIKTOK MARKETING STRATEGY.
Are you sick of agencies that deliver a cookie-cutter approach that doesn't align with your brand values?
At Impress!ve, we're experienced in working with all social media platforms: Facebook, Instagram, Pinterest – you name it. We don't believe that one size fits all – whether it be across brands, or across channels. 
What you'll get is a tailored strategy that accurately reflects your company and your message, delivering the best results for you.
Get ahead of the game by putting yourself where your competitors aren't.
Let Impress!ve maximize your ad spend to capture the customers that are waiting for you.
GET A FREE QUOTE
YOUR TIKTOK ADVERTISING PARTNER
Whether you're targeting customers across the US or globally, let Impress!ve elevate your strategy with a TikTok marketing campaign.
When you partner with us, you'll get an agency that's people-focused, results-driven, and ready to help you succeed.
Integrate TikTok with your existing marketing channels to create an unstoppable strategy that converts – no cap. Speak to our experts now to find out the best approach for your brand.
GET A FREE QUOTE
Other services
Our paid social management encompasses the launch and optimization of cross-channel campaigns, for direct sales and major awareness campaigns. Depending on your goals, your LinkedIn campaign will be supported by other relevant social avenues.
Book your free strategy session
LET'S GET STARTED
WE'RE NOT JUST A DIGITAL SERVICE PROVIDER – WE'RE YOUR PARTNER IN PERFORMANCE
Here's how we'll invest in you: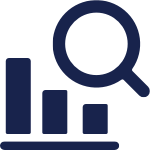 A comprehensive audit
We'll review all of your digital marketing channels and outline what's working, and what needs to be improved.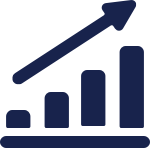 Unique growth strategy
We'll share our approach, covering how we'd scale your marketing – and how it relates to your objectives.

ROI projections
We'll forecast the results you can expect, as well as your investment and the KPIs involved to get you there.