WHEN SOCIABLE BECOMES PROFITABLE
NAVIGATE AN OVERCROWDED NETWORK WITH OUR SPECIALIZED FACEBOOK KNOWLEDGE.
Fun, Focused Facebook Advertising Strategies.
It may still be something of an enigma to some people, but it's no longer an option. Facebook marketing for business owners should be a priority, not a side dish.
When Facebook left the realm of connecting students at Harvard University and became a big player in digital marketing for professionals, it flipped up the game. Now, businesses around Austin, the US, and the rest of the universe can't get by without it.
If you're struggling to get your voice heard on the noisy platform, there's a good reason for that. More than 50 million businesses are now on Facebook and it's down to you to push through the crowd to get to the front row.
Enter Impress!ve to take charge of your Facebook advertising. Austin businesses are seeing their marketing campaigns transformed with our kooky, creative and carefully-crafted approaches.
GET A FREE QUOTE
Real Leads, Cold Hard Cash.
It's nice to be liked, but nothing compares to the feeling of watching your business grow. We know that you care about more than generating 'likes' on your Facebook page. You want a campaign that delivers real results and boosts profits.
Not sure where to start? Call on a Facebook marketing consultant and see the difference it can make. A killer Facebook advertising campaign designed for a small business could bring you an average of 450% ROI, spinning qualified leads into paying customers.
BOOK A FREE STRATEGY SESSION
Keeping up with the Crowds.
Venturing on a social media marketing adventure alone is usually a risk that doesn't pay. You could wind up throwing money at advertising campaigns that are built around guesswork. Without thorough analysis and market research, you could be missing out on very realistic prospects.
Facebook regularly changes up its algorithm, leaving brands wondering how they can get the results they want. Partner with a Facebook advertising consultant that lives and breathes changes to the digital landscape. Impress!ve keeps up with every latest development, so your company is never left in the dark.
GET A FREE QUOTE
Does your Small Business need Facebook Marketing?
Yes, your business needs Facebook. But then, of course we'd tell you that – we're a Facebook marketing company. Don't listen to our biased advice; absorb the facts and make your own decision instead.
One sixteenth of your customers' waking hours are spent on Facebook. It makes sense to position your product in the place they hang out.

Facebook's advertising tool allows for advanced targeting. 190 million people in the United States are on Facebook, but this feature allows you to zoom in on your most qualified prospects.

The channel allows you to personalize your message. From images to videos to carousel ads, it's easy to showcase your brand's unique voice.

Drive customers that care to your website. Customers that find you from Facebook are likely to be more receptive – they've already sought you out on social media and know a thing or two about your company.
GET A FREE QUOTE
Analysis of your Social Standing.
Data is central to your digital marketing strategy. It helps set goals, develop a marketing roadmap and track performance along the way. But in the complex world of digital marketing, it can be difficult to synthesize all the data and get a clear picture. That's where our technology comes in.
Our agency technology brings together data sources to create a clear picture of your digital strategy. With website data combined with audience metrics, we get to understand what is working and why. And as a business, you can access this data too. It's about creating a collaborative and transparent agency relationship.
GET A FREE QUOTE
Creation of your Facebook Ads.
In-depth research is our weapon for slaying Facebook advertising strategies. We develop creative ads that are backed by logistics and designed to target the right audience to draw out the results you want.
Ads by Impress!ve Facebook marketing company never fade into the news feed; they show off your brand and drive the traffic that converts to your site.
GET A FREE QUOTE
Ongoing Monitoring of your Performance.
Once your campaign is up and running, we're not a Facebook marketing agency that ups and runs. We'll keep a close eye on the performance of your strategies to see where we can make improvements.
You'll get full access to results, so you can witness the magic in a completely transparent system.
GET A FREE QUOTE
Other services
A high-performance social media strategy seamlessly integrates channels relevant to your organization and its audience, with multi-platform approaches working together. At Impressive, our experts specialize in individual platforms and focus on your campaign as one complete unit.
Book your free strategy session
LET'S GET STARTED
BOOK A FREE STRATEGY SESSION FOR…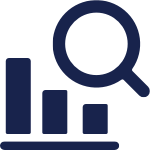 01 AUDIT & ANALYSIS
We analyze the market and your competitors' social media strategies, to find ways to build the most effective strategy for you.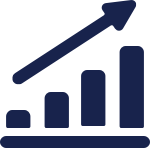 02 CUSTOM GROWTH PLAN
We build a custom growth plan that covers social and other advertising avenues, to scale your marketing as you grow.

03 ROI PROJECTIONS
We predict the costs and returns you can expect, as well as an approximate time frame so you can visualize how your money will work.