REAL VISUAL SUCCESS
STAND OUT IN A MARKETPLACE THAT DEMANDS DATA AND DESIGN.
A Picture Equals a Thousand Words?
Actually, in 2021, a picture can equal so much more.
More than 130 million users engage with Instagram shopping posts every month.
The platform is becoming one of the preferred social media channels for businesses. Its ease-of-use, enjoyability and solid conversion rate made that happen.
It currently boasts the highest levels of engagement of any social media avenue, with 2-7% of users interacting with each post.
So, if Instagram advertising is so easy, why aren't you getting the engagement levels you were hoping for?
GET A FREE QUOTE
You Need a Results-Focused Instagram Marketing Plan.
It's not all about attractive filters and artsy snaps of your breakfast.
To get a revenue-driving social media strategy, you need to make use of Instagram paid advertising, ideally led by an analytical Instagram marketing agency, like Impressive.
We focus on what's important. While it's nice to watch the "likes" roll in, wouldn't you rather watch money roll in?
We make that happen by using proven methods and a tailored social media marketing plan that's unique to your business. We maximize your revenue with a conversion-focused strategy, to get you a return on your investment like you've never experienced before.
BOOK A FREE STRATEGY SESSION
The Process.
Research.
We begin by getting to know you, your business and your industry. We conduct a thorough analysis of yours and your top competitors' strategies to decipher how to approach Instagram ads in a way that puts you at the top.
Short-term Plan.
We'll get those quick wins that make you sales. With strategic positioning of your images, well-managed Instagram sponsored ads and creative, direct-response copy, we can drive more "wallet-out" customers to your business.
Long-term Plan.
Getting ahead of your competitors requires a long-term, data-driven plan. Our Instagram specialists will develop a long-term strategy that aligns with your goals. We'll stick with you to develop this strategy to ensure your ongoing business growth.
GET A FREE QUOTE
Unbeatable Results, Whatever Your Industry.
Instagram marketing has proven to be a disruptive advertising tool for the eCommerce industry. That doesn't mean businesses in other industries shouldn't make it a major part of their digital strategy, though.
Here's what you get when you partner with our Impressive Instagram marketing agency:
A lower Instagram advertising cost in terms of the ROI you can expect

A boost in brand visibility and credibility across the market

Increased sales (social media is said to have a 13% better conversion rate than other platforms)

An experienced, skilled team on your side

A constantly growing targeted and engaged audience

More time to spend on your business
GET A FREE QUOTE
Instagram Paid Advertising: Do it Properly.
Like any social platform, when you pay to play, you're going to get the results you want.
When you come onboard with Impressive, we'll work closely with you to determine your current positioning and where you'd like to be.
We'll execute Instagram sponsored ads that are crafted to revolve around your goals. Then, through proper budget allocation, careful monitoring and that rare creativity that gives your ads something extra, we'll help grow your business.
If you're not using Instagram advertising to its full potential, you're missing out.
GET A FREE QUOTE
Other services
Complement your Instagram advertising campaign and accelerate results through an omnichannel social media marketing strategy built on the platforms your audience prefers. Our experts each specialize in individual platforms, but drive your success as one complete unit.
Book your free strategy session
LET'S GET STARTED
WE'RE NOT JUST A DIGITAL SERVICE PROVIDER – WE'RE YOUR PARTNER IN PERFORMANCE
Here's how we'll invest in you: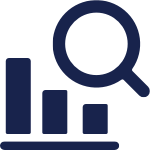 A comprehensive audit
We'll review all of your digital marketing channels and outline what's working, and what needs to be improved.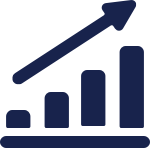 Unique growth strategy
We'll share our approach, covering how we'd scale your marketing – and how it relates to your objectives.

ROI projections
We'll forecast the results you can expect, as well as your investment and the KPIs involved to get you there.
Any questions
Instagram Advertising FAQs
When you do Instagram advertising properly, it can be insanely effective. While we don't recommend constant self-promotion, you should be using the platform to demonstrate your products. 65% of Instagram's top-performing brand posts contain a product. When users come online, they're often open to purchasing the things they see, so use that to your advantage.
Whether we execute photos, videos, carousel or story ads, we can target them toward the right audience. Instagram uses the same advertising tools as Facebook, so you can be sure they're powerful. This means you can create your ideal audience based on location, age, connections and more.
You can build an Instagram organic strategy for no cost except your time, but Instagram ads come at a price. You may be surprised that it's a little more expensive than Facebook and Twitter advertising, but if you have a campaign with a high ROI, it's completely worth the investment.
Instagram advertising offers an attractive CTR and impressive targeting options. The cost of Instagram advertising varies depending on your campaign type, but you can expect to pay from around $0.20 all the way to $2 for a click. If you work with Impressive Instagram marketing agency, we can take your budget into account to build the best, most cost-effective strategy for you.
Instagram began as a photo sharing platform, but it didn't take long for businesses to latch onto its benefits. It became a paid business tool in 2015, when it launched advertising to all businesses and marketers after testing the features for a couple of years.
Because Instagram is so highly integrated with Facebook, it works in a very similar way. In a brief description, you select your ad format and your targeted audience, and create a lead form. When building a campaign, choose your objective and then customize your ad to fit your budget, audience and goals.
Instagram has 500 million daily active users across the globe. Its demographic is huge, and every industry can vastly increase their revenue through strategic Instagram advertising. With a higher engagement rate than all other platforms and a 50% yearly growth, Instagram has unlimited potential for brands.
You can place your CTA as a link on your Instagram ad, and select your preferred one based on your goals for each campaign. For example, do you want users to click on links to go to your website, install an app or buy a product? Links appear in an enticing bright blue colour, to encourage more interaction.