SOCIAL MEDIA MANAGEMENT THAT SUPPORTS YOUR BUSINESS GOALS
Is your social media strategy all hat and no cattle? Our social media management solutions will convert the scrollers into customers and get your revenue skyrocketing. We're a San Antonio-based social media agency that is always looking for what's next. We keep an eye out for all the latest social media trends and pioneer innovative strategies that will boost your business beyond what you could ever imagine. If you're wanting to convert those likes and comments into sales, then get in touch!
GET A FREE QUOTE
CUSTOMIZED SOCIAL MEDIA MANAGEMENT FOR UNIQUE SAN ANTONIO BUSINESSES
If you're looking to generate tons of new social media leads that actually go somewhere, then you've come to the right place. We leave no stone unturned, scoping out exactly who needs to see your content, where they need to see it and when they need to see it. Like you, we run a business in the great city of San Antonio. So our social media management team knows exactly how to get those likes, follows, shares and conversions coming your way. We are always on the hunt for new ways to catapult your businesses' social media performance and revenue off the charts.
GET A FREE QUOTE
SAVE TIME AND MAKE MONEY WITH IMPRESS!VE'S SOCIAL MEDIA MANAGEMENT
Like they say, your head honcho should be working on the business and not in the business. Managing your social media takes an immense amount of time. There's the strategizing, the content creation, the copywriting and the scheduling. Then you have to monitor the community conversations, engage with customers and analyse the performance of your post. Phew! That's a lot of hard work and time investment… especially when you're not getting the results that you could get with an Impress!ve strategy.
By handing over your social media marketing to our agency in Dallas, you won't just get to cross it off your to-do list, you'll also get to celebrate your incredible ROI.
GET A FREE QUOTE
HERE'S HOW WE CAN BOOST YOUR BUSINESS
CREATE UNIQUE SOCIAL MEDIA STRATEGIES
We're an agency that is always thinking about what's next. We create unique social media strategies that are tailored to suit your business goals, and work seamlessly with your SEO, Google Ads, email marketing strategy.
BUILD SOCIAL CONTENT CALENDARS
Impress!ve creates and populates strategic social content calendars that get your profiles popping. Your customers' social feeds will be flooded with relevant videos, images, blogs, interviews and competitions that will engage and energize your audience.
MANAGE PAID AD CAMPAIGNS
Were you aware that 60% of people find out about their new favourite brands through paid ads on social media? If more than half of new business is discovered this way, yours should too. Be the next brand on everyone's lips with an Impress!ve paid social campaign.
PERFORM COMMUNITY MANAGEMENT
Our social media management experts in San Antonio will monitor, report and engage with your community to help reach new customers, build strong relationships with existing customers and generate brand awareness until your business is a household name.
HELP YOUR BUSINESS REIGN OVER THE SAN ANTONIO MARKET
Get in touch with the San Antonio Impress!ve team today and start working with a social media agency that will get you more customers than you ever thought possible.
GET A FREE QUOTE
SOCIAL MEDIA MANAGEMENT LOCATIONS
GOT A BURNING QUESTION?
SOCIAL MEDIA MANAGEMENT FAQs
Investing in your social media management will definitely help grow your business in San Antonio. With almost 90% of the US population on social media, it is essential that you take advantage of the digital landscape with a strong social media management strategy. The Impress!ve team uses only the best techniques to specifically target your audience, whether they are located in San Antonio or beyond.
The short answer is yes. Instagram is the second most widely used social media platform behind Facebook. Instagram is a powerful marketing tool due to its large user base, shopping integration and it's visually enticing nature. Instagram can be an excellent way to show off your new products, create brand awareness or connect with your audience in an authentic way.
The specific social media platforms to use for your business will vary depending on your audience, your product or service and your overall marketing goals. Get in touch with a social media agency like Impress!ve and you can have your very own social media marketing strategy that will catapult your revenue.
LET'S GET STARTED
BOOK A FREE STRATEGY SESSION FOR…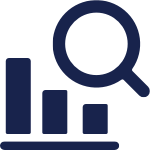 01 AUDIT & ANALYSIS
We analyse the market and your competitors' social media strategies, to find ways to build the most effective strategy for you.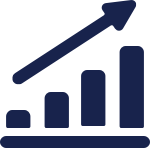 02 CUSTOM GROWTH PLAN
We build a custom growth plan that covers social and other advertising avenues, to scale your marketing as you grow.

03 ROI PROJECTIONS
We predict the costs and returns you can expect, as well as an approximate time frame so you can visualise how your money will work.