THE AGENCY WITH ALL THE SOCIAL MEDIA SKILLS
Do you dream of having more social media conversions? Well you can stop dreaming and start living. At Impress!ve, our social media management team goes unrivalled. In fact, we'd go as far to say that we have more social skills than Kim Kardashian, Shane Dawson and Kylie Jenner combined. Whether it's Facebook, LinkedIn, Instagram, Youtube, Pinterest, Twitter or all of the above, we've got the social media strategy and finesse that will take your business to the next level.
GET A FREE QUOTE
SOCIAL MEDIA MARKETING TAILORED TO YOUR HOUSTON BUSINESS
To stand out in Texas' biggest city, your Houston business is going to need the best social media marketing agency available. Luckily for you, Impress!ve has you covered. We do all the hard yards for you, scoping out your competitors, diving deep into your target audience and building rock-solid social media strategies that will get your business into the spotlight. We amplify your brand's voice so it reaches the people who matter. With our smart and comprehensive social media management, people will have no choice but to pay attention and revel in their newly-found relationship with your brand.
GET A FREE QUOTE
GET A BOOMING SOCIAL MEDIA PRESENCE WITHOUT LIFTING A FINGER
Be honest, how many hours per week do you spend on your business social media marketing? Planning and executing a social media plan that actually works requires a huge time investment. When you're busy making big moves within the business, social media can sometimes be the first thing that drops off the to-do list. Take a load off and leave your socials to us. At Impress!ve, we love social media, but what we love even more is seeing our clients' faces when they take a look at their ROI.
GET A FREE QUOTE
HERE'S WHAT WE CAN DO FOR YOU
GENERATE INNOVATIVE SOCIAL MEDIA STRATEGIES
At Impress!ve, we pride ourselves on staying ahead of the curve and creating social media strategies that convert. Get yourself a social media game plan that works seamlessly alongside your SEO, Google Ads, email marketing strategy.
CREATE BUSTLING SOCIAL CONTENT CALENDARS
We work behind the scenes to fill your customer's feeds with energising and inspiring content. Because we like to keep things colourful, we use a variety of different types of media including videos, images, competitions and blogs to make your business stand out. 
DRIVE STRONG PAID AD CAMPAIGNS
Paid ad campaigns are proven to drive business. In fact, 60% of people who discovered new brands said that they found them through a paid social campaign. Be the next big brand with an Impress!ve paid social campaign.
MANAGE YOUR COMMUNITY
Let us take care of your community. Our Houston social media managers will ensure that your customers feel heard and engaged. We will monitor, report and engage with your community to help raise the profile of your brand, foster current customer relationships, and reach new audiences.
HELP YOUR BUSINESS COMMAND THE HOUSTON MARKET
Now, we're not called Impress!ve for no reason. We are so certain that our clients will be impressed with their social media ROI that we even put it in our name. What are you waiting for? Get in touch with us today and see how we can grow your business.
GET A FREE QUOTE
SOCIAL MEDIA MANAGEMENT LOCATIONS
GOT A BURNING QUESTION?
SOCIAL MEDIA MARKETING FAQs
Although it is not a requirement to have a social media agency running your social media marketing, using an agency like Impress!ve is recommended if you want your socials to be working as hard as they possibly can. Impress!ve knows exactly how to get your business in front of the right people and convert those likes, comments and shares into revenue.
Yes we do and we love it! At Impress!ve, we are all over the socials. We know the ins and outs of every major platform including Facebook, Instagram, Linkedin, Twitter, Pinterest, YouTube, Snapchat, Reddit, Whatsapp and of course, TikTok.
Yes, you can most definitely use social media to market to your Houston customer base. At Impress!ve, we use all of the most effective techniques to understand and market to specific local audiences. We know exactly who they are, what they want and where they want it, so we can tailor your social media marketing to suit their needs.
LET'S GET STARTED
BOOK A FREE STRATEGY SESSION FOR…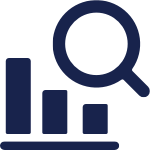 01 AUDIT & ANALYSIS
We analyse the market and your competitors' social media strategies, to find ways to build the most effective strategy for you.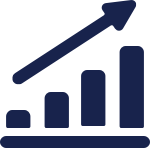 02 CUSTOM GROWTH PLAN
We build a custom growth plan that covers social and other advertising avenues, to scale your marketing as you grow.

03 ROI PROJECTIONS
We predict the costs and returns you can expect, as well as an approximate time frame so you can visualise how your money will work.