INCREASE YOUR SOCIAL STATUS WITH A LEADING SOCIAL MEDIA AGENCY IN AUSTIN
Get ahead of the crowd with innovative social media management solutions in Austin. Social media has become one of the most important elements in any business marketing strategy. If you're not crushing your social media management, then you may as well not be in the game. Social media allows organizations to turn heads, generate quality new leads and show their desired target audience exactly what they've got. If you're wanting to achieve legendary status with your social media presence and hit your business goals right out of the park, then get in touch. 
GET A FREE QUOTE
SOCIAL MEDIA MANAGEMENT TAILORED TO YOUR AUSTIN BUSINESS
Impress!ve understands that each and every organization is unique. They should have their own set of fingerprints and their own way of doing things that screams "no one can do what we do." That's why, for every one of our clients, we gather our team of social geniuses and head into the lab to create a one-of-a-kind social media management solution. You won't find any carbon-copied, off-the-shelf solutions here. In fact, we burn the bookshelf and deliver only the most unique solutions that will be sure to get you the social attention and conversions that you deserve. 
GET A FREE QUOTE
SPEND YOUR TIME ELSEWHERE
It's no secret that social media management is time consuming. With all the research, copywriting, content producing, scheduling and performance analysis involved in a quality campaign, it basically takes a village to keep it under control and working the way it should. That's where we come in. At Impress!ve, we are a very social bunch. We live and breathe social media management and love it when we can help our clients raise their revenue through their social channels.
GET A FREE QUOTE
HERE'S HOW WE CAN HELP
CREATE AND FOLLOW THROUGH WITH SOCIAL MEDIA STRATEGIES
Taking your target market and business goals into consideration, we generate social media strategies that focus on your target audience and your business goals, we create strategies that address your customers' needs and solve their problems.
CONSTRUCT AND MANAGE SOCIAL CONTENT CALENDARS
We do all the hard work for you by scheduling and populating your social media profiles with relevant and engaging content. We like to keep things fresh so we use a variety of different media types including videos, images, blogs, competitions and more.
RUN PAID AD CAMPAIGNS
With powerful targeted ad campaigns running on your socials, you can get your business in front of all the right people. 
PROVIDE COMMUNITY MANAGEMENT
Our Austin social media management team will make sure that the word on the street is all about your brand. We will monitor, report and engage with people in your online community and help create brand awareness and build rapport with new and existing customers. 
DOMINATE THE AUSTIN MARKET
Your Impress!ve social media management solution will work seamlessly with your SEO, Google Ads and email marketing strategy, allowing you to take over the Austin market. Get in touch with our Austin agency today.
GET A FREE QUOTE
SOCIAL MEDIA MANAGEMENT LOCATIONS
GOT A BURNING QUESTION?
SOCIAL MEDIA MANAGEMENT FAQs
Social media management is the end to end process of creating and executing a social media marketing strategy. It includes market and audience research, developing a tailored social media strategy, creating and distributing social content on appropriate channels, monitoring and engaging in community conversations and performance analysis and reporting.
If you're looking to improve your results and hand your social media management over to the experts, then get in touch with the Impress!ve team. It's always a good idea to begin the social media management process with a thorough consultation with a proven social media and digital marketing agency. Get started with a free strategy session with Impress!ve.
With society's current reliance and obsession with social media, it is essential for businesses to have a mighty presence on various social media platforms. Having a strong social media strategy and management plan gives businesses the opportunity to market their products to existing customers, generate quality leads and generate additional revenue.
LET'S GET STARTED
BOOK A FREE STRATEGY SESSION FOR…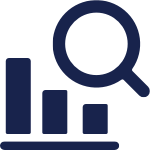 01 AUDIT & ANALYSIS
We analyse the market and your competitors' social media strategies, to find ways to build the most effective strategy for you.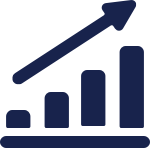 02 CUSTOM GROWTH PLAN
We build a custom growth plan that covers social and other advertising avenues, to scale your marketing as you grow.

03 ROI PROJECTIONS
We predict the costs and returns you can expect, as well as an approximate time frame so you can visualise how your money will work.