SOCIAL MEDIA DONE THE DALLAS WAY
With our agency located in Dallas, we know exactly how to tailor your social media management solution to work for you and your target audience. At Impress!ve, we have the most strategically minded social media team imaginable. Our finger is permanently on the digital pulse, allowing us to jump on every opportunity that presents itself, to propel your social media performance into legendary status. If this sounds like something you want to be part of, get in touch with our social media management experts in Dallas.
GET A FREE QUOTE
SOCIAL MEDIA MARKETING TAILORED TO YOUR DALLAS BUSINESS
Our team of digital marketing masterminds delve deep into the inner workings of your business and produce social media management solutions that will stop scrollers in their tracks. We don't ask people to pay attention by saying "pretty please with sugar on top", no. We make them pay attention with smart, show-stopping campaigns delivered to the right people in the right places. At our agency located in Dallas, we know exactly how to craft and execute a social media management solution that will make your business the biggest heavy-weight in town.
GET A FREE QUOTE
REVENUE THE SIZE OF TEXAS
Carefully considering your business goals, Impress!ve will create a social media marketing plan that seamlessly integrates into your broader marketing strategy. It will be bigger and better than ever. With your SEO, Google Ads, email marketing and social media management all working together to achieve the same goal, your business marketing is going to resemble a team like the Power Rangers – unstoppable. 
With the most Impress!ve agency taking care of your social media marketing like a child of our own, you will have a social media revenue stream that could flood all of Dallas.
GET A FREE QUOTE
HERE'S HOW WE CAN GROW YOUR BUSINESS
GENERATE STRONG SOCIAL MEDIA STRATEGIES
We create strong social media strategies that support your business goals and consider your target audience's interests and needs. 
CREATE SOCIAL CONTENT CALENDARS
With a packed out social media calendar, your accounts will be filled with engaging images, videos, blogs and competitions that will engage and inspire your audience. 
RUN PAID AD CAMPAIGNS
Paid ad campaigns are proven to drive business. 60% of people actually find new brands through paid social media ads. Be the business that gets discovered next! 
PROVIDE COMMUNITY MANAGEMENT
Our social media marketing team in Dallas will make sure that your community feels heard, valued and engaged. We will monitor and report on what is being said about your brand online and engage with your valued community, building rapport with new and existing customers.
HELP YOUR BUSINESS TAKE OVER DALLAS
Get in touch with the Dallas Impress!ve team today and get a social media management strategy that will get your business noticed and raise your revenue through the roof.
GET A FREE QUOTE
SOCIAL MEDIA MANAGEMENT LOCATIONS
GOT A BURNING QUESTION?
SOCIAL MEDIA MARKETING FAQs
As of 2021, there are over 295 million social media users in the United States – that's almost 90% of the population. In this digital and social climate, it is absolutely essential for businesses to have a strong social media management strategy and have it executed well. That's why businesses are turning to digital marketing agencies like Impress!ve to make sure they stay ahead of the curve and take advantage of the social media craze.
Impress!ve is best friends with every major social media platform you could imagine. That includes Facebook, Instagram, LinkedIn, Twitter, TikTok, Snapchat and Pinterest. We can even work our magic on Reddit and Whatsapp too. No matter what your strategy is, we can get your business in front of the right people. 
The short answer is: Yes! Basically, if you're a business actively in operation, then social media is a must. In this day and age, there's no way around it. If you invest in your social media management and have Impress!ve take care of it for you, your business will be making waves in Dallas in no time.
LET'S GET STARTED
BOOK A FREE STRATEGY SESSION FOR…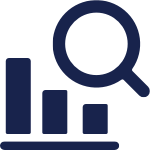 01 AUDIT & ANALYSIS
We analyse the market and your competitors' social media strategies, to find ways to build the most effective strategy for you.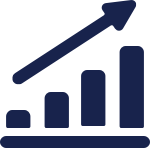 02 CUSTOM GROWTH PLAN
We build a custom growth plan that covers social and other advertising avenues, to scale your marketing as you grow.

03 ROI PROJECTIONS
We predict the costs and returns you can expect, as well as an approximate time frame so you can visualise how your money will work.