Brands operating in today's digital market must meet their customers where they are!
Because if you're not leveraging social media, are you even in the game?
These incredibly powerful platforms give brands an effective platform to raise awareness, engage with their target market, and increase online leads and sales. If you're  ready to enhance your social status with expert social media management, let's chat.
TELL ME MORE
Our Orlando Social Media Agency Takes A Custom Approach For Best Results
If you want to highlight what makes you different or better than your competitors, you have to do things differently.  We recognize that each business we work with brings something unique to the table. It's our job to ensure that it's showcased in their social media marketing campaign.
We bring the full weight of our entire team to bear on every social media project. We'll dig deep to create a one-of-a-kind solution without the use of one-size-fits-all or off-the-shelf strategies.
GET A FREE QUOTE
How Our Team of Social Media Marketers In Orlando, Florida, Can Help Your Business
Targeted Strategies
The key to successful social media marketing in Orlando is how well your target the intended market.
Content Development
From blog posts and videos to giveaways, graphics, and long-form content, we will create, organize, and deploy your strategy.
Running Paid Ads
Paid social media advertising helps you reach a wider range of targeted audience members than your organic content ever could.
Manage Your Online Communities
Our Orlando social media management team will create and manage your online community. From moderation to engagement and reporting, we can do it all.
Saturate The Orlando Market
A successful social media management solution integrates seamlessly with your other online channels, including SEO and Google Ads. It's time to take over Orlando.
GET A FREE QUOTE
SOCIAL MEDIA MANAGEMENT LOCATIONS
GOT A BURNING QUESTION?
FAQs For Orlando Social Media Management
All of our clients receive valuable market and audience research, custom social media strategies, done-for-you execution, and performance analysis and reporting.  All the things you need to realize and measure success.
At Impress!ve Digital, we make it as easy as possible to get started on your business goals right away. Book a free social media strategy consultation.
Strategic social media management allows you to take control of your online presence. Connect with your target market in a meaningful way and convert those prospects into paying customers.
LET'S GET STARTED
BOOK A FREE STRATEGY SESSION FOR…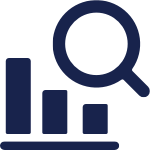 01 AUDIT & ANALYSIS
We analyse the market and your competitors' social media strategies, to find ways to build the most effective strategy for you.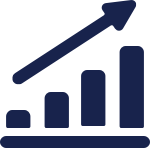 02 CUSTOM GROWTH PLAN
We build a custom growth plan that covers social and other advertising avenues, to scale your marketing as you grow.

03 ROI PROJECTIONS
We predict the costs and returns you can expect, as well as an approximate time frame so you can visualise how your money will work.