EXPANSIVE ENGAGEMENT
Create meaningful connections that drive results through native advertising.
Unlock audiences in new places with Taboola marketing
Brands searching for innovative ways to engage their audience across the web are turning to Taboola marketing for a content-rich, meaningful way to connect. By serving up relevant and valuable content when your audience is most receptive to messages, Taboola advertising is a fresh way to drive digital results through innovation.
Thinking outside the box, our team works in partnership with you to understand your goals and develop content strategies integrated with the Taboola platform, to ensure we get you where you want to be. You'll benefit from rich, exclusive data and the results that come from associating your brand with premium online publications, for marketing that encourages users to take action.
GET A FREE QUOTE
THE POWER OF NATIVE ADVERTISING
Taboola is a trusted, world-leading native advertising platform. Native advertising is an approach that involves creating ads that are streamlined with the page they're located at, to present a completely cohesive page to the online user. We'll look at design and content to ensure Taboola ads look like they belong within the publication, so that it makes perfect sense for the user to click through to your site.
Native advertising offers a way to break the boundaries of paid advertising and stand out from your competitors. With today's consumers becoming increasingly aware of digital marketing approaches, this shift towards non-disruptive ad formats and content marketing enables brands to expand their reach and create genuine connections with their audience.
BOOK A FREE STRATEGY SESSION
Taboola ads campaigns empowered by our experts
We build campaigns for our partners that maximize data and emerging marketing platforms, for a disruptive approach that sets you apart and drives brand growth. Making the most of new advertising opportunities can be time-consuming and costly for your marketing team, which is why forward-thinking organizations choose to plug in Impressive's team of experts, for our unmatched knowledge and experience.
Our in-house PPC experts, content specialists and digital strategists work together on your Taboola ads campaign to ensure it meets your marketing objectives and drives exceptional results. With Taboola marketing running as just one element of your paid search campaign, we'll run sophisticated attribution analysis to ensure we understand which parts of our integrated approach are most effective and can allocate your budget accordingly.
GET A FREE QUOTE
Disruptive PPC services
Achieve more cross-channel visibility with PPC services tailored to your brand's objectives, to connect with audiences through meaningful experiences.
Book your free strategy session
LET'S GET STARTED
WE'RE NOT JUST A DIGITAL SERVICE PROVIDER – WE'RE YOUR PARTNER IN PERFORMANCE
Here's how we'll invest in you: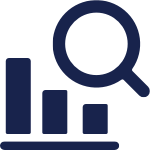 A comprehensive audit
We'll review all of your digital marketing channels and outline what's working, and what needs to be improved.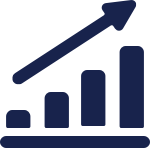 Unique growth strategy
We'll share our approach, covering how we'd scale your marketing efforts – and how they relate to your objectives.

ROI projections
We'll forecast the results you can expect from our growth strategy, as well as your investment and the KPIs involved to get you there.
Any questions
Taboola Advertising FAQs
The cost of advertising on Taboola is like any other paid advertising platform. It's dependent on your creative, targeting and budget. You'll only pay for people who click on your ads – but this cost is determined by your bid.
Taboola has a strict advertising policy. It's important you follow this closely to ensure your ads are approved. There is also a range of restricted content, products and services that are unable to advertise on the Taboola platform that can be reviewed in Taboola's Help Centre.
AdSense and Taboola are different platforms and therefore may have different publishers. You can definitely use both platforms and declare your inventory on both.
A range of businesses can use Taboola, but it ideally works best on content that is educational. Brands that offer blog content or news-like stories will typically perform best on Taboola.