How Can Your Business Get Tailored + Proven PPC Marketing Results? With The Top Orlando PPC Management Agency. START HERE.
Your business is unlike any other and should be treated as such. Those cookie-cutter PPC strategies won't get the necessary results to see lasting success. Attract more leads to your business and convert that traffic from eyeballs into paying customers with a customized Pay Per Click (PPC) strategy.
The Impress!ve Digital team will work with you on individualized solutions to help your business reach the pinnacle of its online potential. 
• Looking to attract more local foot traffic to your brick-and-mortar? Count on us. 
• Do you need nationwide exposure online? We've got you covered. 
• Want to extend beyond our nation's borders for global reach? Let's do it together.
Our team is experienced in PPC advertising in Orlando as well as experts in digital marketing. By customizing your PPC strategy, we can help you reach your campaign and overall marketing goals. Together, we will find your target audience and convert them into paying customers.
Harnessing The Power of Orlando PPC For Your Local Business
By leveraging optimized strategies for PPC advertising in Orlando, we will ensure that each click that taps into your marketing dollars is a meaningful connection. We always stay focused on the big-picture results and never stop refining our process until goals are met or beat.
BOOK A FREE STRATEGY SESSION
How An Orlando PPC Agency Can Help Your Business
Customized PPC Management 
We will create an impactful strategy that's perfectly tailored to your business. 
Orlando PPC Management
Our team will establish and maintain ongoing PPC management. 
Guaranteed Results
We're confident that our methods will drive traffic to your website and skyrocket your conversions and sales to new heights.
Continuous Support
Our digital marketing experts will continue to work with you every step of the way. Optimization efforts won't stop until your goals are met or beat. 
Reclaim Your Time
By choosing the most qualified, experienced PPC consultants in Orlando, you can rest easy knowing you're in good hands. Now you can focus on what you do best in your business.
GET A FREE QUOTE
LET'S GET STARTED
WE'RE NOT JUST A DIGITAL SERVICE PROVIDER – WE'RE YOUR PARTNER IN PERFORMANCE
Here's how we'll invest in you: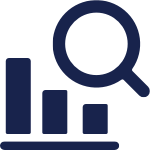 A comprehensive audit
We'll review all of your digital marketing channels and outline what's working, and what needs to be improved.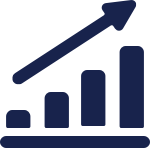 Unique growth strategy
We'll share our approach, covering how we'd scale your marketing efforts – and how they relate to your objectives.

ROI projections
We'll forecast the results you can expect from our growth strategy, as well as your investment and the KPIs involved to get you there.
Any Questions?
FAQs About Orlando PPC Services
Our Orlando PPC specialists will control the entire process for you, from keyword research and ad placement to budget management.
Unless your business has reached its highest online potential and you're turning business away, now is the time to start working with a PPC management company in Orlando.
The best part about Orlando PPC services is that they are a flexible and cost-effective way to reach a large targeted audience.