Get Tailored and Proven PPC Marketing Results With The Top Jacksonville PPC Management Agency. Let's Grow Together.
At Impress!ve Digital, we treat every business as the unique entity they are. That means your marketing and advertising strategy should be, too.  Everything we do is designed to drive more traffic to your top offers, attract a targeted audience, and convert clicks into sales with a customized Pay Per Click (PPC) strategy.
Our team of digital experts works diligently and effectively to grow your reach and your revenue.
• If you want to attract more local traffic to your brick-and-mortar location, We Can Help. 
• If you want to generate national brand awareness, We Can Help. 
• If you want to go beyond physical borders and get global attention, We Can Help.
PPC advertising in Jacksonville requires proven and strategic tactics for execution. With an individualized strategy, we can help your campaign meet or exceed your business goals. Let's find your target market and turn them into cash.
Powerful PPC Management: Jacksonville Businesses, Take Note.
Optimized PPC advertising in Jacksonville takes your marketing dollars and ensures that each click represents a meaningful connection with the right people. The Impress!ve team stays laser-focused on your long-term goals, optimizing and adjusting as we go for the best results. 
How An Jacksonville PPC Agency Can Help Your Business
Custom PPC Services
A completely tailored PPC plan that's perfectly aligned with your business. 
Comprehensive Jacksonville PPC Management
Some business owners attempt to run PPC on their own, but the results are never the same. Our team of digital marketing specialists will design and manage all aspects of your PPC campaigns. 
Proven Results
Our Jacksonville PPC clients see increased traffic, better quality leads, and long-term growth. 
Ongoing Support
Continual optimization is what generates the best results. We're here with you every step of the way. 
Preserve Your CEO Time
By partnering with our qualified and experienced PPC management company, Jacksonville business owners create more time in their day to do what matters.
GET A FREE QUOTE
LET'S GET STARTED
WE'RE NOT JUST A DIGITAL SERVICE PROVIDER – WE'RE YOUR PARTNER IN PERFORMANCE
Here's how we'll invest in you: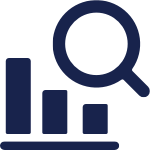 A comprehensive audit
We'll review all of your digital marketing channels and outline what's working, and what needs to be improved.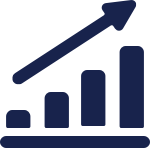 Unique growth strategy
We'll share our approach, covering how we'd scale your marketing efforts – and how they relate to your objectives.

ROI projections
We'll forecast the results you can expect from our growth strategy, as well as your investment and the KPIs involved to get you there.
Any Questions?
FAQs About Jacksonville PPC Services
From keyword research and audience targeting to ad placement and budget management, we handle it all for you.
Do you want to grow your business and increase revenue? Then yesterday was the time to start working with a PPC agency in Jacksonville. Don't wait until your competition calls us first.
Absolutely. Our PPC services are a flexible and cost-effective way to reach a large targeted audience and get results.