WORK WITH THE BEST B2B PPC COMPANY IN DALLAS
We're passionate about driving performance, wherever you want to go, we'll make it happen. With Impress!ve, you'll see more than clicks, you'll see unstoppable growth.
A TAILORED PPC STRATEGY FOR YOUR DALLAS BUSINESS
At Impress!ve, our Google Ads specialists have your best interests at heart. We want to understand your offerings, vision and goals on which we will create your customized campaign. Looking to increase local traffic? Done. Have you got a Dallas based eCommerce business that is targeting customers across the US? We can do that too. Or if you want global exposure, leave it in the hands of the experts. 
GET A FREE QUOTE
HOW DOES PAY PER CLICK (PPC) MANAGEMENT WORK?
Pay Per Click (PPC) involves creating optimized campaigns that narrowly target potential customers who are ready to convert. You will only pay when consumers click on your ad, not for impressions. We work to continuously refine and perfect your campaign so that every click counts and you will generate the best leads.
BOOK A FREE STRATEGY SESSION
CHOOSE A GOOGLE PREMIER PARTNER AGENCY
We are proud to be recognised with Google as a Premier Partner agency. Not only do we pride ourselves on offering the best Google Ads management services in Dallas, but we have the highest certification from the world's biggest search engine. This means we've proven our capabilities to deliver incredible results for our clients and outperforming the criteria to be a certified partner in Google Ads . When you partner with us, you can trust that you're in good hands. 
GET A FREE QUOTE
SO, HOW CAN WE HELP YOU?
Personalized Google Ads campaigns
Tell us your vision, goals and what sets you apart. Then we'll handle the rest of the strategy.
Local PPC management
Our Google Ad agency offers our services to your business whether you're in Dallas, Austin, Houston or San Antonio. We'll get you started and be there every step of the way. 
Big Growth
We are confident that we can help you reach your goals, not only by driving traffic to your website, but with equally Impress!ve conversion rates. 
Support throughout your journey 
Our digital marketing professionals will continuously work on your campaign and optimize it until you achieve your desired results – we're always here to help when you need us. 
One less thing to worry about
We understand that running a business is challenging, so let us handle the PPC management so you can sit back and redirect your efforts elsewhere.
GET A FREE QUOTE
LET'S CHLET'S TALK BUSINESS.
Ready to give it a go? We're excited to partner with you. Get in touch with a digital marketing agency in Dallas to discover the potential of Google Ads . If you need help with your SEO, social media, we also specialize in those areas too.
Book your free strategy session
LET'S GET STARTED
WE'RE NOT JUST A DIGITAL SERVICE PROVIDER – WE'RE YOUR PARTNER IN PERFORMANCE
Here's how we'll invest in you: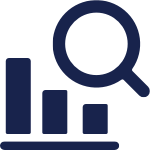 A comprehensive audit
We'll review all of your digital marketing channels and outline what's working, and what needs to be improved.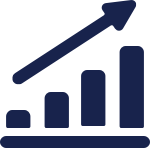 Unique growth strategy
We'll share our approach, covering how we'd scale your marketing efforts – and how they relate to your objectives.

ROI projections
We'll forecast the results you can expect from our growth strategy, as well as your investment and the KPIs involved to get you there.
Any Questions?
FAQs
We start by setting up campaigns to capture keywords related to your business. You set the bid (how much you're willing to pay per click) and every time the keyword is searched, the bid is ranked against other businesses that are trying to compete for the same search terms. Ads with the highest bid will appear in the top positions of the search results. You only pay every time someone clicks on your ad, not per impression.
Google Ads is a great digital marketing tool for any business looking to grow their online presence. With well optimized campaigns, it will help your business to better target your audience, encourage sales, increase brand awareness and stand out from your competitors. Google Ads also provides clear, measurable results to track.
That's up to you and your budget constraints. At Impressive, we can work within your marketing budget and still deliver incredible results. With Google Ads, you get to set the maximum spend that you want to pay per click, and Google will spend up 20% above that to get the best results.