TAILORED TO YOUR AUSTIN TX BUSINESS
Your business is one of a kind and therefore should have a unique strategy to match. Attract more leads to your business and convert clicks into customers with Google Ads. 
Impress!ve will work with you to create custom solutions that will help your business reach its full potential. Looking to attract local foot traffic? Count on us. Need nationwide exposure? We've got you covered. Striving for global reach? We can get you there too. Our team of experienced Google Ads consultants in Austin will help you find your target audience, at the right time. By personalizing your Google Ads strategy, we can cater to all your business goals. 
GET A FREE QUOTE
HARNESSING THE POWER OF PPC FOR YOUR BUSINESS
Your Google Ads management in Austin will use the Pay Per Click (PPC) system. By optimizing your campaigns, we ensure that each click that you're spending your marketing dollars on is meaningful. We're focused on the results of your campaigns and won't stop refining it until you reach the top. Don't underestimate the potential of PPC and invest your marketing budget in Google Ads, and our specialists will deliver the best ROI you've ever achieved.
BOOK A FREE STRATEGY SESSION
IMPRESS!VE IS A GOOGLE PREMIER PARTNER
We're proud to be a certified Google Premier Partner agency. Not only do we provide the best Google Ads management in Austin, but we've been recognized with the highest possible certification from the largest global search engine. This shows that we are capable of delivering outstanding results to our clients and we've surpassed the requirements to be a top partner in Google Ads. With Impress!ve, you can trust us to take care of your business like it's our own. 
GET A FREE QUOTE
SO, WHAT'S IN IT FOR YOU?
Customized Google Ads management 
We aren't about a one size fits all approach, we are here to create an impactful strategy that is tailored to your business. 
Local PPC management
Whether you're in Austin, Houston, San Antonio or Dallas, we can set up and provide ongoing Google Ads management. 
Guaranteed results
Not only do we have confidence that our ads will drive traffic to your website, but they will also skyrocket your sales numbers like you've never seen before.
Continuous support
Our digital marketing experts are here to help you every step of the way, we will continue to work with you on optimizing your strategy until we get you the results we've promised and beyond. 
Take back your time
By choosing the most qualified, experienced Ads consultants in Austin, you're in good hands. Let us handle the PPC management and you can spend more time growing your business.
GET A FREE QUOTE
LET'S CHAT
Take your business to the next level with a powerful PPC management strategy.
Contact us today to begin your first Google Ads campaign in Austin. If you're looking for a digital marketing agency in Austin, we've got you covered whether you want to improve your SEO, social media or PPC management.
Book your free strategy session
LET'S GET STARTED
WE'RE NOT JUST A DIGITAL SERVICE PROVIDER – WE'RE YOUR PARTNER IN PERFORMANCE
Here's how we'll invest in you: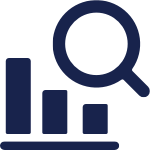 A comprehensive audit
We'll review all of your digital marketing channels and outline what's working, and what needs to be improved.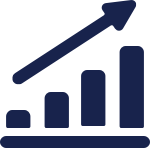 Unique growth strategy
We'll share our approach, covering how we'd scale your marketing efforts – and how they relate to your objectives.

ROI projections
We'll forecast the results you can expect from our growth strategy, as well as your investment and the KPIs involved to get you there.
Any Questions?
FAQs
PPC management is a pretty straightforward process, you set up your ad spend budget and we will handle the rest. You can choose how much you would like to spend per click, and we can come up with a strategy to fit your needs and constraints. PPC marketing works by ranking your keywords against other websites that are contending for the same keywords. Whoever has the highest bid will have their ads appear in the first few positions of the search results. With PPC, you pay based on every click rather than impression, so you don't get charged unless potential customers click your ad.
Google Ads is ideal for any scaling eCommerce business. As digital marketing has grown in recent years, brand presence in Google Ads is highly valuable. It allows you to capture audiences, increase sales and brand awareness. If you want a clear way to monitor your results and learn where to invest your marketing budget, Ads is perfect for you.
Yes, if you know how to properly utilize PPC marketing, you can achieve incredible results and ROI. By choosing to partner with our PPC management company in Austin, we will create a tailored strategy for your business that will reach audiences that are ready to be converted. There is plenty of potential revenue in search engine marketing that is waiting to be discovered.