INVEST IN INSIGHTS
DISCOVER THE MOST INNOVATIVE WAYS TO MEASURE PERFORMANCE FOR CONTINUOUS IMPROVEMENT.
Consumer-focused data marketing technology
Empower your brand with knowledge through insights. By understanding what drives consumers to make decisions – and where and when they're influenced – your organization can break down the barriers that block performance. Working with Impressive gives you access to market-leading technology that enables businesses to track and measure their performance, and use exclusive data to drive their decisions.
Through in-depth reporting and bespoke dashboards, we equip you with the invaluable tools and knowledge needed to grow your organization. Boost performance by eliminating guesswork and propelling your digital strategy through research and real data, that's unique to your team and your industry.
GET A FREE QUOTE
Strategies built on exclusive data access
Partnering with Impressive means having a dedicated group of data marketing specialists, senior strategists and creative thinkers on your team. It also means access to the tools that unlock exceptional levels of data, which we use to drive every growth-minded decision for your organization.
Our approach begins with an in-depth consultation and audit that looks at your objectives and pulls insights around your landscape. We extract both unique and third party data from relevant sources and translate it into readable formats for your team, to afford you a deeper understanding of the "what" and "why" of your audience. Through data integration and a user-friendly platform, our clients are able to access the insights they need – and our team is able to build data-driven strategies that are optimized to respond to your audience's primary objectives and encourage sales.
BOOK A FREE STRATEGY SESSION
Advanced data management platforms
Even experienced marketers can feel overwhelmed by high volumes of data, or can struggle to find the most effective way to implement it into their digital strategies. Impressive is committed to providing innovative infrastructures to our clients, and we work with data management platforms (DMPs) that integrate the latest technology for a streamlined approach to data marketing.
Helping you utilize your most valuable data to make informed decisions, we're breaking down the complications associated with data collection. Take advantage of audience and competitor analysis, lookalike modelling, segmentation and targeting, and other vital insights delivered in a clear report for simple management for your marketing team. To find out more about how we provide tailored DMPs to organizations, book a strategy session with our senior specialists.
GET A FREE QUOTE
More data-driven services
Back up your digital marketing through exclusive insights that drive smarter campaigns to accelerate business growth.
Book your free strategy session
LET'S GET STARTED
WE'RE NOT JUST A DIGITAL SERVICE PROVIDER – WE'RE YOUR PARTNER IN PERFORMANCE
Here's how we'll invest in you: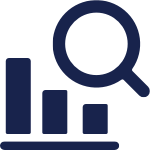 A comprehensive audit
We'll review all of your digital marketing channels and outline what's working, and what needs to be improved.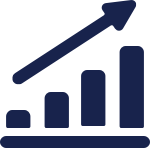 Unique growth strategy
We'll share our approach, covering how we'd scale your marketing efforts – and how they relate to your objectives.

ROI projections
We'll forecast the results you can expect from our growth strategy, as well as your investment and the KPIs involved to get you there.
Any questions
Data Marketing FAQs
Marketing data analysis includes the compilation of industry and company data to develop a marketing plan based on those findings. The analysis shows past results, progress and predictions for future success. It focuses on external and internal factors, as well as a company's strengths and weaknesses.
A researcher has tools at their disposal, which can be selected based on the type of analysis needed. Marketers can first obtain primary data. This is the original data that is collected first-hand for the particular goal and situation. Secondary data comes from other reliable sources and is readily available, such as access to a marketing report in a particular area.
Data is able to backup any decisions you make, so you can make them with more confidence using trends and insights. As a result, the implementation of any ideas is easier and more effective. Audience targeting is better and data gives brands a clearer insight into the best mediums and tools to use, and a better idea about what consumers are most responsive to. According to a study by Forbes, 64% of marketing executives "strongly agree" that data marketing is crucial.
The cost to obtain data varies from being completely free to the requirements of a fee, though this fee depends on the type of data you're trying to gather. At Impressive, everything we do is driven by data, so it's included in the cost of your services. Speak to us to get a quote on database marketing that's tailored to your brand.
The best way to properly analyze data is by using a large sample and conducting regular analyses. Just checking up on averages every now and again doesn't work – other factors like seasonality and coincidence can come into play. You need to conduct thorough, regular analyses at close intervals to keep a close eye on trends.
"Big data" describes the ever-increasing volume of data surrounding the marketing industry and human life in general, referring to the notion that almost everything we do can be logged and quantified. In marketing, we can use big data to make decisions. Though, this type of data may be too broad for all aspects of a data-driven campaign, so use a data-driven marketing agency that looks at big and small data.
Secondary data exists in the public and is available for anyone to access, for their data-driven marketing. It has been collected by others and may be free or inexpensive to access. Information like government statistics, independent studies and industry websites and reports can all be a part of your secondary data collection.