INNOVATION THROUGH MOBILE OPTIMIZATION
Deliver a mobile-first approach for your on-the-go prospects.
EXPERIENCES OPTIMIZED FOR YOUR MOBILE AUDIENCES
Experiences built with your customers' goals in mind become instantly more valuable for both businesses and their clients. Marketing teams that design messages that are relevant and are delivered in their audience's preferred format achieve a competitive edge, because they're able to create meaningful connections with prospects at the most crucial moment in their sales journey.
With an ever-increasing number of your customers using tablets and other mobile devices, it's important that your website and other digital media is optimized for a range of screens. This means enhancing page load speed, site structure and making your organization more accessible to search engine spiders.
GET A FREE QUOTE
Drive conversions through a responsive approach
Google's mobile-first index and other algorithm roll-outs trigger the best organizations to respond quickly in order to achieve the results they want. Mobile-first means that Google ranks search results based on the mobile-version of a site's page, so even users searching via desktop will see results from Google's mobile index. Our mobile SEO is driven by data and before we make any changes to your digital presence, we dig deep into what your target audience is doing, where they search, and what their objectives are.
Using these exclusive insights, our in-house team of SEO technicians and senior strategists are able to plan and execute an optimization strategy that ensures your customer experience is seamless. By covering everything from structured data to content optimization and local search optimization, teams that partner with us can achieve a higher conversion rate that results from an efficient sales funnel.
BOOK A FREE STRATEGY SESSION
Unlock every opportunity
Get discovered by brand-new prospects carrying out a mobile search for your products or services. With mobile leading the market, optimization is essential for brands that want to deliver valuable experiences that drive maximum conversions. At Impressive, our mobile SEO strategies are integrated as part of our overall digital approaches. That way, we can create a cohesive online presence that encompasses everything from mobile searches to voice searches, content marketing, social media and more.
Partnering with us gives organizations access to some of the industry's best talent, years of knowledge, innovative tools and ongoing support. By plugging our team of experts into your own marketing team, you'll benefit from a variety of essential specialisms from people who are dedicated to your performance.
GET A FREE QUOTE
SEO SERVICES TO BOOST TRAFFIC & CONVERSIONS
Our in-house technicians design custom SEO services inline with your goals and your organization's growth. So, whether you want to unlock new pools of worldwide customers or enhance your local online presence, we focus on services relevant to you.
Book your free strategy session
LET'S GET STARTED
WE'RE NOT JUST A DIGITAL SERVICE PROVIDER – WE'RE YOUR PARTNER IN PERFORMANCE
Here's how we'll invest in you: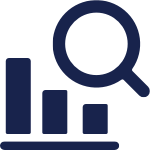 A comprehensive audit
We'll review all of your digital marketing channels and outline what's working, and what needs to be improved.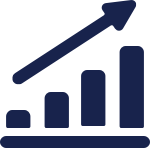 Unique growth strategy
We'll share our approach, covering how we'd scale your marketing – and how it relates to your objectives.

ROI projections
We'll forecast the results you can expect, as well as your investment and the KPIs involved to get you there.