Get Tailored and Proven PPC Marketing Results. With The Top Tampa PPC Management Agency. START HERE!
You won't find one-size-fits-all PPC strategies here. Each and every business is different and the strategy with which the approach advertising and digital marketing should be too. We can get more targeted traffic to your products and services and convert those viewers into sales with a customized Pay Per Click (PPC) strategy.
Do you want to get more foot traffic to your local store?

We can help!

Are you looking to generate national online attention?

We've got a plan for that. 

Ready to break into the global market?

Let's go.
As one of the top PPC agencies in Tampa, our experienced teams are proficient in all industry-standard and innovative strategies for the most successful PPC campaigns.
GET A FREE QUOTE
What Does Working With A PPC Management Company In Tampa Look Like?
Here's a sneak preview of what it will look like:
Marketing Audit
After we conduct a comprehensive audit and analize your existing marketing channels, we will know what's working and what's not.
Custom Growth Plan
Our team will share a detailed plan for exactly how we'd scale your PPC campaign to reach your objectives.
Targeting and Tracking
With your KPIs in mind, we predict projected results and track all efforts to ensure your campaign is on target.
How Tampa PPC Services Can Help Your Business
Individualized PPC Services
You'll receive a completely custom PPC strategy that's perfectly suited to your business and your goals.
Comprehensive Tampa PPC Management
We're ready and waiting to build, activate, and manage PPC marketing campaigns. 
Results-Driven Strategies
We stand behind our methods and strategies. Increasing quality traffic and helping your business generate visibility and sales is what we do, all day every day. And we'll do it for you too! 
Continuous Support
Our team will manage your campaign from start to finish, from planning and execution to monitoring and reporting.
Win Back Your Time
Our team of top PPC consultants in Tampa will manage your campaigns so you can spend more time doing what you love.
GET A FREE QOUTE
LET'S GET STARTED.
Ready to give it a go? Get in touch with the Google Ads experts in San Antonio. Impressive Digital in San Antonio also specializes in social media marketing and SEO services, so if you're looking to transform your digital marketing strategy, we can help you with that.
LET'S GET STARTED
WE'RE NOT JUST A DIGITAL SERVICE PROVIDER – WE'RE YOUR PARTNER IN PERFORMANCE
Here's how we'll invest in you: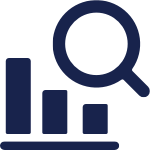 A comprehensive audit
We'll review all of your digital marketing channels and outline what's working, and what needs to be improved.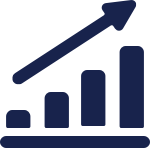 Unique growth strategy
We'll share our approach, covering how we'd scale your marketing efforts – and how they relate to your objectives.

ROI projections
We'll forecast the results you can expect from our growth strategy, as well as your investment and the KPIs involved to get you there.
Any Questions?
FAQs About Tampa PPC Services
Our Tampa PPC specialists manage everything from keyword research and ad placement to budget management.
If increasing revenue is the goal, it's never too soon to start working with a PPC management company in Tampa.
Our expert Tampa PPC services are the most flexible and cost-effective way to reach a targeted audience and grow your business.