WE'RE NOT JUST ABOUT PPC ADVERTISING IN SAN ANTONIO
We'll do more than just get you clicks, we're here to help you hit those long term goals.
PARTNER UP WITH THE GOOGLE ADS SPECIALISTS
It's more than just a title. At ImpressIve, our Google Ads specialists want to create a campaign that celebrates what makes your business unique and puts you on track to achieve all your business goals. Are you looking to gain more visibility among locals? Done. Are you a San Antonio business owner wanting to reach the whole US audience? We can get you there. Want to go global? Say no more. Our PPC company in San Antonio will give you the tools to get you where you want to go.
GET A FREE QUOTE
UNLOCKING PPC FOR YOUR SAN ANTONIO BUSINESS
Pay Per Click (PPC) advertising is one of the best strategies you can invest in. With the world using Google everyday, it's no surprise your marketing ads will capture the most consumers there. With Google Ads ' ability to return an incredible ROI for how much you spend, you'll only regret you didn't get on it sooner. How it works and why it's such an efficient use of your marketing budget is because you only pay when someone clicks on your ad, not based on impressions. With our skilled PPC specialists continuously refining and optimizing your campaign, we will make your clicks count, reaching customers who are ready to buy your product or service. Choose Impress!ve today, to see how we can get you the highest ROI with your marketing spend. 
BOOK A FREE STRATEGY SESSION
YOUR PARTNER IN BUSINESS FOR BETTER GOOGLE ADS
Impress!ve is proud to be a certified Google Premier Partner. Our hard work to deliver sky high growth to our clients and exceed the requirements to gain this certification has been recognized by Google's highest possible partner award. If there's anyone you choose to take on your Ads management, it should be a Google Premier Partner. 
GET A FREE QUOTE
SO, WHAT DO YOU HAVE TO GAIN?
Custom campaigns
The best marketing campaigns are one of a kind, so at Impress!ve, we want to create a campaign that makes you stand out from your competition and is personally made to help you achieve your business vision.
Local Google Ads management in San Antonio
From San Antonio, Dallas, Austin to Houston, we're helping businesses with their Google Ads campaigns. From development, execution to maintenance, our local PPC agency in San Antonio is here with you every step of the way. 
Growth, growth and more growth
Once you get started, things will only go up from here – traffic, sales and brand awareness, you name it. Your PPC management strategy will help you amplify the rest of your marketing efforts. 
Continuous support  
As a certified PPC company, we're here to get your campaign up and running, and help you perfect and optimize your PPC management strategy until you get the outcome you're looking for. 
More time to work on your business
While we handle your PPC management, you can have more time to work on building your business.
GET A FREE QUOTE
LET'S GET STARTED.
Ready to give it a go? Get in touch with the Google Ads experts in San Antonio. Impressive Digital in San Antonio also specializes in social media marketing and SEO services, so if you're looking to transform your digital marketing strategy, we can help you with that.
Book your free strategy session
LET'S GET STARTED
WE'RE NOT JUST A DIGITAL SERVICE PROVIDER – WE'RE YOUR PARTNER IN PERFORMANCE
Here's how we'll invest in you: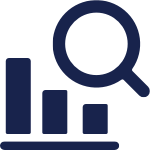 A comprehensive audit
We'll review all of your digital marketing channels and outline what's working, and what needs to be improved.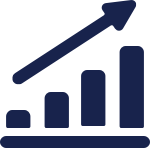 Unique growth strategy
We'll share our approach, covering how we'd scale your marketing efforts – and how they relate to your objectives.

ROI projections
We'll forecast the results you can expect from our growth strategy, as well as your investment and the KPIs involved to get you there.
Any Questions?
FAQs
With PPC management, all you have to do is set the budget that you're willing to pay per click on your ads, and wait to see the results. By working with Ads specialists, we help you target keywords relevant to your specific business so you're able to get your brand visible to potential customers who are ready to convert. The process involves setting your bid (amount you're willing to pay per click) and that gets ranked against competitors who are competing for the same keywords. The ad with the highest bid will get the best visibility. 
Google Ads is ideal for any eCommerce business that wants to grow their online presence. PPC marketing allows you to boost website traffic, sales and brand exposure. For any online business, Google Ads is one of the best marketing strategies that will help you to compete on a more level playing field with your competitors, if not outshine them. It also provides the most straightforward and clear way to monitor results. 
You can choose how much you would like to spend on PPC management depending on your marketing budget. At Impressive, our experts can create an excellent campaign within your constraints. With the Google Ad spend, when you set up the maximum amount, Google can spend 20% above that amount to get you the best return.