TAILORED CAMPAIGNS FOR YOUR HOUSTON BUSINESS
Your business is one of a kind, so it only makes sense to create a Google Ads strategy that will set you apart. At Impress!ve, we will sit down with you and understand what makes your business unique and customize PPC campaigns that will increase traffic and convert those clicks into sales. 
Google is the most used search engine globally, so if you're not investing in Google Ads, you're missing out on a lot of opportunities. By working with the PPC experts, your PPC management is in good hands.
GET A FREE QUOTE
WHAT IS PAY PER CLICK (PPC) MARKETING?
One of the most effective digital marketing strategies is Pay Per Click (PPC). What makes it different from other online advertising is that instead of paying per impressions, you only pay when someone clicks on your ad, saving your marketing spend. It is incredibly powerful for driving website traffic and increasing sales. For extraordinary results and ROI, partner up with Impress!ve.
BOOK A FREE STRATEGY SESSION
WORK WITH A GOOGLE PREMIER PARTNER AGENCY
Impress!ve is proudly certified by the world's largest search engine. By delivering outstanding results to our clients, we've not only proven that we're the best PPC company in Houston but we've been recognized by Google with the highest partner certification possible. When you work with the Ads specialists, you can be confident that your business is taken care of. 
GET A FREE QUOTE
SO, WHAT DO YOU GET OUT OF IT?
Custom Google Ads campaigns
The key to success is setting yourself apart from the competition, so we're here to create personalized campaigns uniquely suited to your business and will help you reach your full potential. 
Local PPC management in Houston 
Not only do we offer our PPC services in Houston but if you're looking for PPC management in Dallas, Austin, or San Antonio, we've got you covered too. 
Business growth
Organic traffic can only do so much, unlocking the power of Google Ads marketing will show you phenomenal results – boosting traffic and sales. 
Support throughout the process 
We're here to help you every step of the way. We take on the most challenging parts by creating, implementing and managing your PPC campaign.  
Extra time on your hands
By choosing to work with the Ads experts, you can trust us to take care of your PPC campaigns while you direct your efforts to growing your business.
GET A FREE QUOTE
LET'S CHAT
Ready to unlock the potential of PPC marketing? We're ready to show you the results. Contact the local PPC experts in Houston. Our digital marketing agency in Houston specializes in a range of services so if you're looking to grow your social media or SEO strategy, we can also assist you with that.
Book your free strategy session
LET'S GET STARTED
WE'RE NOT JUST A DIGITAL SERVICE PROVIDER – WE'RE YOUR PARTNER IN PERFORMANCE
Here's how we'll invest in you: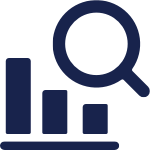 A comprehensive audit
We'll review all of your digital marketing channels and outline what's working, and what needs to be improved.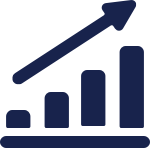 Unique growth strategy
We'll share our approach, covering how we'd scale your marketing efforts – and how they relate to your objectives.

ROI projections
We'll forecast the results you can expect from our growth strategy, as well as your investment and the KPIs involved to get you there.
Any Questions?
FAQs
Google Ads work by targeting keywords relevant to your business. In order to get your ads in the highest positions of the search results, Google ranks your bid (amount you're willing to pay per click) against competitors who are trying to compete for the same search terms. When the keyword is searched, the ad with the highest bid will allow your ad to appear in the most visible position.
Google Ads is an effective digital marketing strategy for any eCommerce business that wants to drive online traffic and sales. With Google being the most used search engine globally, ads are able to reach a wide audience, generating leads, awareness and conversions. If you own a business and want a clear way to monitor performance, Ads is perfect for you.
That depends on you and your marketing budget. At Impress!ve, you are working with the most talented PPC specialists so we can create an effective campaign no matter what your constraints are. All you have to do is choose your maximum spend you want to pay per click, and Google will use up to 20% above that amount for the best ROI.