SALES ACTIVATION THROUGH WOOCOMMERCE SEO
CONVERT MORE WITH GREATER WOOCOMMERCE PERFORMANCE.
MULTI-MARKET WORDPRESS SEO EXPERTISE THAT AFFORDS YOU A POWERFUL SALES ADVANTAGE
As the world's most customizable eCommerce platform, WooCommerce offers a multitude of opportunities for businesses to deploy a flexible marketing strategy that is built around their specific needs. Leveraging the powerful CMS, WordPress, organizations can utilize this specially-built open-source plugin to enhance their digital presence, to attract prospects and push them further down the sales funnel.
Optimizing the potential of WooCommerce requires a tailored SEO strategy. While you may already be running optimization techniques using out-of-the-box tools, the only real sales advantage is possible when you partner with senior eCommerce specialists and WooCommerce SEO consultants. The team at Impressive works together on an omnichannel approach, drawing together our multi-market expertise and exclusive industry insights to build a clear, consistent sales strategy that is centered around revenue generation and business growth, to improve your SEO ranking on WordPress.
GET A FREE QUOTE
WooCommerce SEO that drives results at scale
Unlocking your potential starts with having access to in-depth consumer insights and using this knowledge to plan and execute a holistic framework that guides performance across multiple platforms. Working with Impressive gives your current marketing team more power than that of your competitors – with best-in-class talent, exclusive data and pioneering tools on your side. We use our cross-channel expertise, combined with creativity and analytical skills, to identify inefficiencies in your sales funnel and discover missing search optimization opportunities, so we can create new revenue streams that were not there before.
We create WooCommerce SEO strategies that are optimized in real-time, in-line with your goals. With an understanding of what's needed to drive results at scale, we take care of everything from on-site and off-site SEO, to optimized product pages and enhanced site structuring. All on-platform commerce enhancements are tailored to your brand, for a unique sales infrastructure that attracts prospects and converts them into customers.
BOOK A FREE STRATEGY SESSION
A CUSTOMIZED ECOMMERCE MARKETING ROADMAP TO SUCCESS
As advocates for long-term partnerships, Impressive doesn't specialize in one-off "solutions" for businesses. Instead, we integrate with your own marketing department and become obsessed with your success. By getting to know your team and its goals on a personal level, our cross-channel specialists work together on one common objective: improving your ROI to deliver a value-adding partnership. Our SEO consultants have worked alongside businesses across Austin, Texas, the United States and the globe.
Unlock your potential when you plug the industry's best eCommerce experts, SEO consultants and copywriters into your own team. With our ongoing support and the continuous optimization of your WooCommerce strategy, your organization can achieve scalable growth while cementing your position in your industry. To find out more about how to improve your SEO on WordPress and what an eCommerce marketing roadmap would look like for you, take advantage of our free strategy sessions.
GET A FREE QUOTE
SEO SERVICES TO BOOST TRAFFIC & CONVERSIONS
Our in-house technicians design custom SEO services inline with your goals and your organization's growth. So, whether you want to unlock new pools of worldwide customers or enhance your local online presence, we focus on services relevant to you.
Book your free strategy session
LET'S GET STARTED
WE'RE NOT JUST A DIGITAL SERVICE PROVIDER – WE'RE YOUR PARTNER IN PERFORMANCE
Here's how we'll invest in you: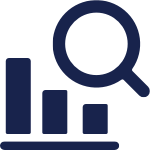 A comprehensive audit
We'll review all of your digital marketing channels and outline what's working, and what needs to be improved.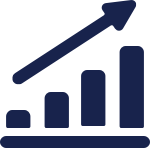 Unique growth strategy
We'll share our approach, covering how we'd scale your marketing – and how it relates to your objectives.

ROI projections
We'll forecast the results you can expect, as well as your investment and the KPIs involved to get you there.