Your Customized Approached For Tampa Paid Social Media Marketing
At Impress!ve Digital, our paid social expert teams understand that no two brands are exactly alike. Each one requires a customized approach to its funnel strategy, ad placement categories, content, design, and strategy. This is the most effective way to highlight what makes your brand different or better than the competition.
For each client we work with, we bring our entire team of qualified and experienced paid social media Geniuses to the table. Will work together with your brand to develop a deep and intentional strategy while analyzing competitor analysis to make sure that you are ahead of the competition. We will craft a step-by-step, one-of-a-kind paid social media solution that targets all parts of the funnel.
How Can Paid Social Media Marketers In Tampa, Florida Help Your Business Today?
Develop and Manage Targeted Paid Social Media Strategies
Detailed social media strategies that address customers' needs and present information in the form that they want to see.
Auditing Current Paid Social Campaigns
Our team will audit your current campaigns to see what is working and offer recommendations on what needs to be changed.
Paid Ads and Strategic Social Media Marketing In Tampa
It's time to get your business in front of a wider audience full of the right prospects and targeted audience members who are already interested in what you have to offer or are ready to buy.
Online Community Management
Our experienced Tampa paid social media marketing team will develop, monitor, engage, and report on your online community.
Let's Dominate The Tampa Market!
Your paid social media solution will seamlessly integrate with other channels, such as SEO and Google Ads. Let's dominate the Tampa market!
GET A FREE QUOTE
LET'S GET STARTED
BOOK A FREE STRATEGY SESSION FOR…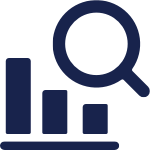 01 AUDIT & ANALYSIS
We analyse the market and your competitors' social media strategies, to find ways to build the most effective strategy for you.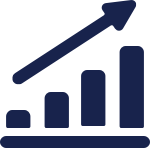 02 CUSTOM GROWTH PLAN
We build a custom growth plan that covers social and other advertising avenues, to scale your marketing as you grow.

03 ROI PROJECTIONS
We predict the costs and returns you can expect, as well as an approximate time frame so you can visualise how your money will work.
GOT A BURNING QUESTION?
FAQs For Tampa Social Media Management
All of our clients get access to relevant and valuable market research, audience and demographic data, a custom paid social media strategy, done-for-you deployment, and performance analysis and reporting. Each of these elements is essential for an enhanced paid social media presence.
At Impress!ve Digital, we make it as easy as possible to get started on your business goals right away. Book a free paid social media strategy consultation!
A strong team of paid social media marketers in Tampa, Florida, gives businesses the opportunity and platform to successfully connect with and sell to their target market.