Featured In


HAVE YOU BEEN ON THE HUNT FOR LOCAL HOUSTON SEO CONSULTANTS, PPC GURUS AND SOCIAL MEDIA MANAGEMENT EXPERTS?
Well, you've found us. We are right here ready to get you to where you want to be. 
The Impress!ve Digital team's lives revolve around these vital core areas – and we care about the same metrics you do. So, while other SEO agencies and digital marketing businesses in Houston are selling you clicks and impressions, we're selling you conversions and making more sales. When you jump onboard with the Impress!ve digital marketing agency beast, you'll be shown a whole new way of doing things. We will provide you with your very own success manager who will work closely with you to smash your goals. If you want to get out of the passenger seat and start driving your business in the right direction, get in touch with us today!
THE IMPRESS!VE PROCESS
1. Acquire
We like to begin with your target audience – who are they, what are their habits and how do we get them coming back time and time again? Everything we do is backed by data and we use research to make sure the traffic we target is highly likely to convert.
2. Convert
When the consumers are proven to be engaging well, we make sure to direct them to a page that is useful to them – after all this is where your conversion will come from. Impress!ve's team of experts will provide your business with a way forward where leads and conversions are abundant and so is your revenue.
3. Nurture
Here is where we can zoom out, have a look at the bigger picture and see what's working best within the customized strategy that we've come up with. We will tweak it here and there to make sure it continues to provide you with quality leads and conversions.
4. Retain & Grow
We aren't joking around when we say that your goals are our goals. We aren't a digital marketing company in Houston that just sets and forgets our campaigns. We will be with you every step of the way to ensure your business grows and your revenue soars. A close eye will be kept on your campaigns to ensure things are ticking along nicely.
YOUR PREMIERE DIGITAL MARKETING AGENCY IN HOUSTON
The team that makes up our digital marketing agency in Houston, Texas, are ready and willing to start a conversation with you to determine where you're falling short with your digital efforts right now. 
A full analysis of your business's marketing outputs will be conducted in order for our team to know which of our specialists will be able to provide you with the best help. A powerful action plan will be rolled out to get your revenue rolling in. Your strategy will feature one or more of the following: SEO, PPC and social. This will be developed in the optimum way to achieve targets and magnify your ROI.
Once it's all been locked in and you are happy with your strategy, we can start a more nuanced conversation about, say, for example, how your SEO might encompass a local SEO push, content writing and more. We can suggest social platforms to use, and we can even set you up with Google Shopping to get the sales ball rolling!
SEO SERVICES IN HOUSTON, TX
SEO marketing is the process that no business can afford to forget about. Did you know there's way more to search engine optimization than just getting your company to appear on the first page of search engine results? Sure, that's the ultimate goal, but think of the bigger picture and where it leads to – an increase in traffic that is ready to convert!
When it is implemented properly, SEO services can elevate your business' online visibility where you will reach extreme new heights. This is your silent tool that will be constantly working hard in the background and in this day and age, no business can go without SEO marketing. So, it really is a no brainer that you enlist the help from your local Houston based digital advertising agency.
SOCIAL MEDIA MANAGEMENT IN HOUSTON, TX
Are you utilizing social media marketing tools as well as you could be? As a highly trusted digital marketing agency, we are regularly approached by many businesses that claim their social media efforts are reaping little benefit. We hate to be the bearer of bad news, but your organic posts can't always cut through the noise and be seen by your customers. We can also tell you that you can achieve incredible ROI with paid social media advertising that shows off your brand, services or products in a way that will target your ideal audience.
PPC & ADS MANAGEMENT IN HOUSTON
If you're not engaging in PPC, Houston TX businesses are going to suffer. Our PPC (pay-per-click) services offer your business with a way of bidding for customers and dispersing your budget where it matters – when customers are clicking.
A dedicated Houston Ads consultant can help you develop a bulletproof search strategy. With the help of your local digital ad agency in Austin, you can create PPC strategies that target your ideal pool of consumers and convince the most qualified to click-through, in order to spend your budget wisely. 
Our Clients
FAST GROWTH & REAL RESULTS FOR IMPRESSIVE BRANDS
We've helped big name brands grow even bigger. Just think of our digital marketing company in San Antonio as the missing piece to your puzzle.
Let's Get Started
WE'RE NOT JUST A DIGITAL ADVERTISING AGENCY IN HOUSTON – WE'RE YOUR PARTNER IN PERFORMANCE
Here's how we'll invest in you: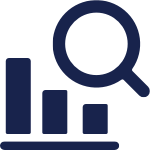 A comprehensive audit
We'll review all of your digital marketing channels and outline what's working, and what needs to be improved.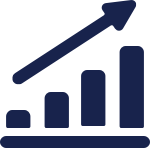 Unique growth strategy
We'll share our approach, covering how we'd scale your marketing – and how it relates to your objectives.

ROI projections
We'll forecast the results you can expect, as well as your investment and the KPIs involved to get you there.
Any Questions?
FAQs
Do you want your eCommerce business to be successful? Do you generate leads for your face to face service based business? Perhaps you want to find your target audience and start speaking to them in a way that resonates? If the answer is yes to any of these questions. YES! You should definitely invest in digital marketing for your local Houston business. Our digital marketing services in Houston can make light work of your SEO, PPC and marketing automation campaigns. A solid digital marketing plan will boost your ranking and get more eyeballs on your website in no time. Not in Houston? No problem – our digital marketing services are available across Dallas, San Antonio, and Austin. 
With our team at Impress!ive Houston on board, you'll never have to worry about your digital marketing strategies working for your business. Our track record when it comes to truly breathtaking ROI is impressive to say the least. Why else would we have named our agency this in the first place if we weren't going to follow through with the best digital marketing services in Houston. When you invest in getting your business in front of the right audience, you will see a ROI that you never knew was possible. Get the experts onto it today, and you won't regret it. 
Well, even though we aren't a creative agency, we do have some great creative minds in our expert digital market agency team in Houston. From savvy digital designers to content specialists with a flair for the written word, we can turn your drab marketing campaign into perfectly developed masterpieces. Not only will your outcomes be impressive, but so will your ROI with conversion rates soaring!