Featured In


WHEN YOU NEED LOCAL DALLAS DIGITAL MARKETING EXPERTS ON YOUR SIDE, CHOOSE IMPRESS!VE
Stop giving your hard earned marketing budget dollars to digital marketing agencies in Dallas that don't live and breathe digital like we do. Refresh your campaigns and let us make the strategic moves you need to succeed. If there's one thing we pride ourselves on, it's the way we can tailor our approach to digital marketing for each individual client. There's no one size fits all strategy here, no siree. From SEO, to paid social media advertising and marketing automation – your digital marketing in Dallas, Texas, will get you the results your business deserves. 
Get in touch with us today!
SO, HOW CAN WE HELP?
1. Acquire
First thing's first – finding your target audience. Let us help you tap into the most beneficial ways of connecting with your customers by guiding them to your website. When we use our data lead decision making, the old strategies you once used will pale in comparison.
2. Convert
Once we have worked on your engagement, Impress!ve's team of digital marketing experts in Dallas will make sure they are landing on a page that will inspire them to convert. We aim to boost your leads and conversions to get your business making more money!
3. Nurture
Here's where we make tweaks that really count. Continuing to improve quality leads and keep the conversion rate rising – this is the goal. By using quality automation software and the minds of our digital marketing gurus, your customer's great experience will keep them coming back for more of what you're selling.
4. Retain & Grow
Our digital strategy agency in Dallas has something in common with your business – our goals. If they're yours, they're ours – that's how it works here at Impress!ve. We'll keep an eye on the performance of your customized strategy and report back to you with all the progress details.
YOUR PREMIERE DIGITAL MARKETING AGENCY IN DALLAS
Our awesome team at your local digital advertising agency in Dallas is available whenever you want to start a conversation about your future digital marketing strategies. We will determine where you might be going wrong right now and provide you with the foundations on which to build a solid digital presence for your business. 
Your expertly tailored plan will adopt one or more of our services: SEO, PPC and social. This can be developed in the optimum way to achieve targets and drive your ROI. Together with your local digital marketing services agency in Dallas, we'll create a powerful digital marketing plan that will do wonders for your bottom line.
When you say yes to working with Impress!ve, we will spend time with you discussing the finer details of the plan. For example, our SEO practises include local SEO, content writing and plenty more. There are platforms we can suggest, engaging video content we can create and we can even set you up on Google Shopping.
SEO SERVICES IN DALLAS, TX
Did you know that rankings mean next to nothing without an engaging environment that converts website visitors into paying customers? SEO marketing is one of the processes involved with running your business online that simply cannot be ignored. There's a lot more to it than just appearing high on the results pages. Sure that's the goal we are after, but it's also about increasing qualified traffic to your website.
When this is done properly the first time round, SEO services can boost your business' online visibility to major new heights. Search Engine Optimization is your company's silent tool that's constantly working in the background and in this day and age, no business can go without SEO marketing.
SOCIAL MEDIA MANAGEMENT IN DALLAS, TX
On a daily basis we are approached by businesses that claim their social media advertising efforts aren't gaining any traction. If this sounds familiar, here's a question – are you utilizing social media marketing tools in a smart way? 
As your trusted digital marketing agency partner in Dallas, we can turn these disappointing social media campaigns around in no time. Social media channels aren't just made for social networking, they are incredibly beneficial for businesses owners too. Organic social media posts don't cut through the noise and make it to your customers like paid ads do. It's time to think about adding some creative copy and other elements that are targeted at your ideal customers.
PPC & Ads Management in Austin
If you're not engaging in PPC, Austin TX businesses are going to suffer. PPC (pay-per-click) offers a way of bidding for customers and only dispersing your budget where it matters; when customers are clicking.
With a dedicated Austin Ads consultant on the case, you could develop a bulletproof search strategy. With the help of your local digital ad agency in Austin, you can create PPC strategies that target your ideal pool of customers and convince the most qualified to click-through, in order to spend your budget wisely. That is, on conversions.
Our Clients
FAST GROWTH & REAL RESULTS FOR IMPRESSIVE BRANDS
We've helped big name brands grow even bigger. Just think of our digital marketing company in Dallas as the missing piece to your puzzle.
Let's Get Started
WE'RE NOT JUST A DIGITAL AGENCY IN DALLAS – WE'RE YOUR PARTNER IN PERFORMANCE
Here's how we'll invest in you: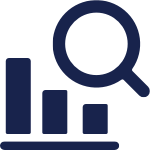 A comprehensive audit
We'll review all of your digital marketing channels and outline what's working, and what needs to be improved.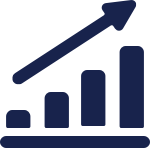 Unique growth strategy
We'll share our approach, covering how we'd scale your marketing – and how it relates to your objectives.

ROI projections
We'll forecast the results you can expect, as well as your investment and the KPIs involved to get you there.
Any Questions?
FAQs
At Impressive Digital, our team lives and breathes digital marketing. From SEO to Paid Ad Campaigns, we have the chops to get the job done right the first time round. Why wouldn't you invest in that? No matter where you are in Texas, we have the team to get you on your way to the best ROI you can imagine! Our digital marketing services extend as far as Houston, Austin, San Antonio and beyond.
We are sure you've heard all the buzz words being thrown around and sometimes it is hard to cut through the noise and understand what you actually need for your business. At Impress!ve, we can offer you a whole heap of innovative ways to boost your digital marketing efforts including:
Search engine optimization (SEO)

Pay-per-click advertising (PPC)

Content 

Social media marketing

Email marketing

Search engine marketing (SEM)
So what are you waiting for? Get in touch with us today and take the next step towards success today.