Featured In


Ready To Grow Your Business With A Marketing Agency? Tampa Internet Marketing Teams At Impress!ve Offer PPC Expertise, SEO Consulting, and Social Media Marketing Management. START HERE!
Impress!ve Digital's highly experienced team is ready for action in all things related to digital strategies. We know how to create campaigns that perform for the metrics that make a difference. Too many competing digital marketing firms in Tampa are selling vanity metrics such as clicks and impressions.
But You Can't Pay Expenses With Clicks. Our Online Methods Focus On Conversions, Leads, and Sales – The things That Make Your Business Money.
Each one of our clients works with a dedicated digital marketing strategist to ensure open communication and reporting. Our proven and comprehensive skills and experience bring your marketing goals to life so that your business can see dramatic and lasting growth.
How Our Digital Marketing Agency in Tampa Can Get You Results
Attract The Right Audience
The right traffic is what makes the difference to your bottom line.
We use data-backed research and digital targeting to attract traffic that is likely to convert.
Convert Traffic Into Leads or Sales
Sending that traffic to the right place is also critical.
Ensuring that page is optimized for sales and conversions, we'll strategically nurture the visitor through the content all the way to the cart.
Continue Developing + Optimizing
Testing and targeting with your digital assets ensures your campaign stays on target.
With efficient marketing automation software, let's create an integrated customer experience that engages new and existing customers
Ongoing Maintenance + Growth
This is where the level up happens!
This is where your business increases revenue while we keep optimizing and perfecting
Our Clients
FAST GROWTH & REAL RESULTS FOR IMPRESSIVE BRANDS
We've helped big name brands grow even bigger. Just think of our digital marketing company in Austin as the missing piece to your puzzle.
Let's Get Started
WE'RE NOT JUST A DIGITAL AGENCY IN AUSTIN – WE'RE YOUR PARTNER IN PERFORMANCE
Here's how we'll invest in you: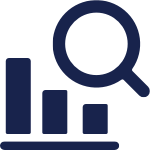 A comprehensive audit
We'll review all of your digital marketing channels and outline what's working, and what needs to be improved.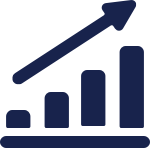 Unique growth strategy
We'll share our approach, covering how we'd scale your marketing – and how it relates to your objectives.

ROI projections
We'll forecast the results you can expect, as well as your investment and the KPIs involved to get you there.
Any Questions?
FAQs About Tampa Digital Marketing Agencies
A solid and proven digital marketing strategy is the catalyst to making your business goals a reality. In order to grow, you need consumers to find YOU. Partnering with a premier Tampa digital marketing agency is where to start.
Working with A Tampa internet marketing team will help you in practical ways such as improve your ranking on Google, generate more traffic to your website, boost leads or sales, and improve online credibility.
You'll have a better understanding of your target market's buying behavior and we'll deliver a meaningful ROI.
Digital marketing is an ever-changing field that offers both long-term and short-term results. Depending on the goals of your campaign, you should see both!
Our experienced digital marketing consultants in Tampa work tirelessly to target, test, and optimize every campaign to achieve the strongest ROI possible.