Featured In


ON THE HUNT FOR LOCAL AUSTIN SEO CONSULTANTS, PPC GURUS AND SOCIAL MEDIA MANAGEMENT EXPERTS?
Impressive Digital's team lives and breathes these vital core areas – and we care about the same metrics you care about. So, while other SEO firms and digital marketing companies in Austin are selling you clicks and impressions, we're selling you conversions and making you more money. Get on-board for a refreshing way of doing things. Get a dedicated success manager that will work towards your goals with you, backed up by specialists with the skills, experience and drive to grow your business dramatically.
So, get in touch with us today!
How Can We Help?
1. Acquire
It all starts with finding your target audience. We tap into all the best ways to connect with your clientele in the digital space and then guide them to your website. Everything we do is driven by data and we use research to ensure the traffic we target is likely to convert.
2. Convert
Once we have engaged your potential customers, we make sure they land on a page that's useful to them, because that's how conversions happen. With a digital strategy that's tailored to your business and its goals, you'll see an impressive boost in leads and conversions.
3. Nurture
This is the part where we tend to your campaign, making tweaks here and there so it continues to improve and those quality leads to keep on coming in. Using marketing automation software, you can offer an integrated customer experience that nurtures new and existing customers.
4. Retain & Grow
Your goals are our goals, so we stick around to watch you kick them! At this stage, you'll continue to level up as your business grows and your revenue soars. We'll keep a close eye on your strategy's performance with regular reporting to you, optimizing it to keep sales coming.
YOUR PREMIERE DIGITAL MARKETING AGENCY IN AUSTIN
The team that makes up our digital marketing agency in Austin, Texas, are available to start a conversation with you and determine where you're going wrong with your digital efforts right now. They'll conduct a full analysis of your business and your closest competitors in order to pull together a powerful action plan that will grow your business and get the revenue rolling in. Your plan will adopt one or more of our services: SEO, PPC and social. This will be developed in the optimum way to achieve targets and magnify your ROI.
Once you make the call, we'll spend some time discussing the services that fall under those we've already spoken about. For example, SEO encompasses local SEO, content writing and more. We'll be able to suggest the social platforms you need, set you up with Google Shopping and even create an awesome video, if we think you need it.
SEO Services in Austin, TX
SEO marketing is the process that no business can ignore. But, did you know there's more to search engine optimization than just getting your company to appear high in search results? Sure, that's the goal, but think about what that leads to.
An increase in traffic. Qualified traffic that's ready to flow through to your site.
Done properly, SEO services can elevate your business' online visibility to extreme new heights. It's your silent tool that's constantly working in the background and in this day and age, no business can go without SEO marketing from your local Austin based digital advertising agency.
SOCIAL MEDIA MANAGEMENT IN AUSTIN, TX
Are you utilizing social media marketing tools to their max? As a trusted digital marketing agency, we are approached by so many businesses that claim their social efforts are reaping little return. The truth is, your organic posts can't cut through the noise and be seen by your customers.
These channels are made just as much for businesses as they are for socializing. You can achieve an incredible ROI with paid ads that showcase show-stopping creative and converting copy, targeted at your ideal audience.
PPC & Ads Management in Austin
If you're not engaging in PPC, Austin TX businesses are going to suffer. PPC (pay-per-click) offers a way of bidding for customers and only dispersing your budget where it matters; when customers are clicking.
With a dedicated Austin Ads consultant on the case, you could develop a bulletproof search strategy. With the help of your local digital ad agency in Austin, you can create PPC strategies that target your ideal pool of customers and convince the most qualified to click-through, in order to spend your budget wisely. That is, on conversions.
Our Clients
FAST GROWTH & REAL RESULTS FOR IMPRESSIVE BRANDS
We've helped big name brands grow even bigger. Just think of our digital marketing company in Austin as the missing piece to your puzzle.
Let's Get Started
WE'RE NOT JUST A DIGITAL AGENCY IN AUSTIN – WE'RE YOUR PARTNER IN PERFORMANCE
Here's how we'll invest in you: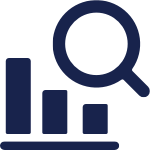 A comprehensive audit
We'll review all of your digital marketing channels and outline what's working, and what needs to be improved.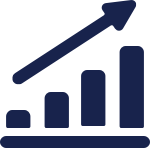 Unique growth strategy
We'll share our approach, covering how we'd scale your marketing – and how it relates to your objectives.

ROI projections
We'll forecast the results you can expect, as well as your investment and the KPIs involved to get you there.
Any Questions?
FAQs
Because it actually works wonders! Especially if you choose to work with our digital agency in Austin. If you want to see sales and growth for your business like never before, a solid digital marketing campaign is absolutely imperative. Consumers can find just about anything online these days, so it's important to be competitive in your online presence. Digital marketing can improve your Google ranking, lead generation, customer retention and generate much more traffic to your website. At Impressive, we can help you to understand the behavior of your potential customers and deliver them exactly what they want.
When you choose Impress!ve as your partner, it will work for sure! Stop hesitating and start making the changes you need – get our digital marketing agency in Austin, Texas onboard today. Digital marketing is a beast of a thing and when you get it right, your business will be humming along beautifully. Whether you're looking to build an engaged customer base, boost sales, or implement a slick PPC campaign, having a team of experts from Impress!ve on your side means success and meaningful ROI, every time. And it's not just Austin businesses that can benefit from our digital marketing agency expertise – we offer the same services in Dallas, Houston and San Antonio!
No matter what you're told, implementing a digital marketing strategy is more like a marathon than a sprint. Sure we can get you results quickly with a few tweaks, but a long term solution takes a deep dive into your existing strategies. At Impress!ve we pinpoint the sore spots and put all our good energy and expertise into them, fixing the things that are most important to you. By careful prioritization, we can get the ball rolling on the important elements of your digital marketing that will gain you swift ROI. So whether it's SEO, PPC, automation or SEM that you're after, it's about pairing trial and error with the things that we know already work well.